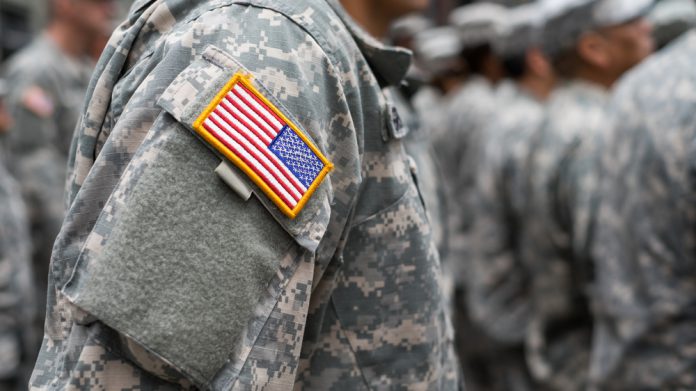 Developer, manufacturer and supplier of casino games, systems and technology AGS has been awarded a 2019 Gold Medallion Award through the US Department of Labour's Hire Vets program.
Recognising the commitment  in recruiting, employing and retaining US military veterans, AGS was the only gaming supplier recognised, one of only two gaming companies to earn this recognition nationally, alongside the Cosmopolitan Las Vegas, and one of only six companies in Nevada to earn the honour through the program.
This was made possible through the Recruiting and Employing American Military Veterans Act of 2017, the only federal-level program that recognises job creators who are passionate and focused on recruiting, hiring and retaining America's veterans.
Coinciding with awarding, the Las Vegas-headquartered firm has also rolled out a 'Veteran's Honour Wall' at its corporate offices to recognise and thank team members who have served and sacrificed.
David Lopez, AGS president and chief executive officer, as well as a US army veteran, commented, "At AGS we recognise that because of their backgrounds and experience, veterans bring leadership, technical skills, and a spirit of collaboration to our company and are valuable contributors to our success. 
"We have made a firm commitment to not only hire more veterans, but to provide support and resources to our veteran employees and their families so they can thrive at work and in their communities. We're honoured to receive the Gold Medallion through Hire Vets and are passionate about further bolstering our veteran's initiatives."
Publishing its financial performance for the three months to September 30, 2019, last week, AGS saw revenue climb five per cent year-on-year, to $79.4m, but recorded a net loss of $5.5m compared with Q3 2018.
Revenues were driven by record EGM sales of 1,391 in the quarter, up four per cent on the same period in 2018. Despite these sales, AGS saw a $5.5m loss having posted a $4.3m net profit last year, a drop the company attributed to its PlayAGS business citing "non-cash depreciation and amortisation as well as an increase in tax expense".