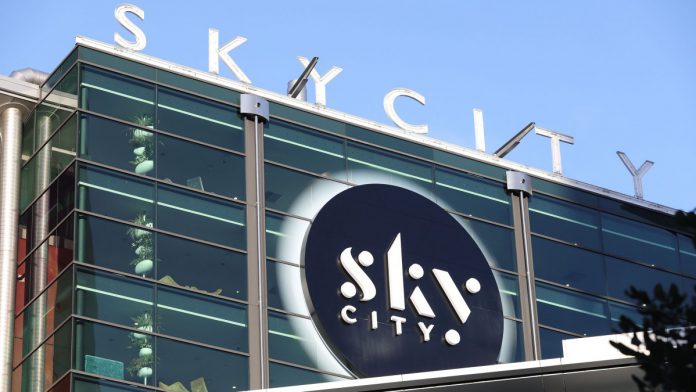 Auckland headquartered gaming and entertainment firm SkyCity Entertainment Group has thanked firefighters and emergency services for all efforts in combating a fire within its home city. 
A blaze erupted last month at the company's under construction NZ$703m (US$445m) New Zealand International Convention Centre, the opening of which was initially pencilled in for 2020 but has subsequently been delayed.
Quickly sending thick black smoke across the city skyline, it is believed that the culprit was an unattended blow torch left by a construction worker which subsequently ignited flammable material on the roof.
As a result SkyCity was forced to evacuate its wider precinct area, including the company's casino, SkyTower, hotels, car park, restaurants and corporate offices
To acknowledge the efforts of emergency services teams that assisted with the fire after it broke out on Tuesday 22 October, all revenue generated from Sky Tower admissions on Sunday 17 November is being donated to Leukaemia and Blood Cancer New Zealand.
Graeme Stephens, CEO of SkyCity Entertainment Group said: "In very challenging circumstances, our firefighters and emergency services have done a phenomenal job, which they should all be very proud of.
"A small way for us to say thank you, is to give back to Leukaemia and Blood Cancer New Zealand, a charity which Fire and Emergency New Zealand has selected and proudly supported, alongside SkyCity, for the past 15 years."
Peter Fergusson, CEO of Leukaemia and Blood Cancer New Zealand, added: "A cloud with a silver lining has risen from the devastating fire at the New Zealand International Conference Centre.
"The kind gesture of SkyCity, to recognise the firefighters involved, and the generosity of FENZ to select Leukaemia & Blood Cancer New Zealand as their chosen charity – is humbling and very special.
"Our relationship with SkyCity, FENZ and our beloved firefighters from all over the country has already raised almost $10m for blood cancer patients in the past 15 years. 
"This latest gesture reflects the true depth of partnership – and our ongoing admiration for the firefighters on the front line who make a massive difference to our families and their communities. Thank you for supporting us."