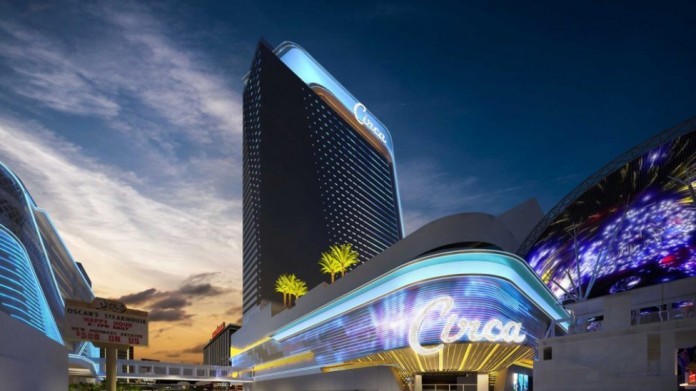 Construction of Las Vegas' Circa Resort and Casino has reached the halfway mark, with downtown's first such entity to be built from the ground up in over three decades proceeding towards a December 2020 opening.
The project will be the first ground-up gaming resort in Downtown Las Vegas since 1980, with CEO and developer Derek Stevens announcing that the integrated casino resort is at the midway point of a 22-month construction process.
Located at the Fremont Street Experience, Circa intends to "honour the timeless spirit of Las Vegas while leading the charge for a bold new era with game-changing offerings".
The 1.25 million-square-foot, 777-room property will stand as the tallest structure north of the Las Vegas strip, and will house a two-story casino that contains 1,360 slot machines and 49 table games.
Furthermore, the "world's largest sportsbook," operated by Stevens' sports betting venture Circa Sports, will serve as the centrepiece of the entity.
Striving to become "a mecca for sports gamblers," fans will be able to take in three levels of action taking place on a 78-million-pixel high-definition screen, billed as "the largest sportsbook screen in history". The Vegas Stats and Information Network will also have its own on-site studio offering bettors in-depth analysis from a roster of experts.
Another of Circa's key features will be an outdoor pool amphitheater. Its six rooftop pools will be operated 365 days a year and boast an almost 14-million-pixel screen playing the day's sporting events.  
"Reaching this milestone for Circa would not be possible without our incredible partners and construction team," said Stevens. "Today we not only celebrate this exciting moment in Circa's journey, but those who have helped us bring the project to life.
"I'm proud to deliver something completely new to the Las Vegas experience and can't wait to open our doors a year from now for everyone to enjoy it."