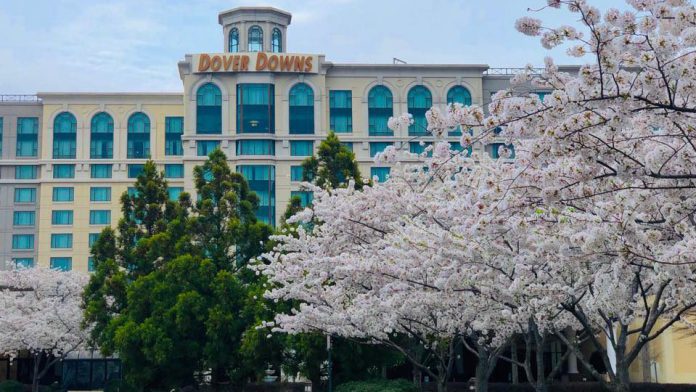 Twin River Worldwide Holdings has praised the impact of its Dover Downs Hotel & Casino acquisition, as the casino operator publishes its 2019 fourth quarter and full-year financial results. 
Meeting expectations put forward in a preliminary release one month ago, revenue for the quarter increased 17 per cent to $130.4m (2018: $111.4m) with Dover Downs continuing to exceed expectations after contributing $27.6m.
New competition in the New England market, and the associated increases in marketing and promotional activity, continued to negatively impact revenue in the fourth quarter at Twin River Casino Hotel, however, the company noted that they have moderated and revenue has shown signs of stabilisation. 
Tiverton Casino Hotel, which opened in September 2018, is said to have continued to demonstrate marked resilience in the face of the aforementioned new regional competition with the Hard Rock Hotel & Casino Biloxi remaining strong.
Net income fell 39.7 per cent during Q4 to $13.3m (2018: $22.1m), and adjusted EBITDA rose to $40.2m, representing an 8.7 per cent increase from $36.9m. Overall gaming revenue grew 5.6 per cent to $88.5m from $83.8m.
On a full-year basis revenue was up 19.7 per cent to $523.5m (2018: $437.5m), net income dropped 22.8 per cent to $55.1m (2018: $77.1m) and adjusted EBITDA increased less than one percentage point to $167.1m. Gaming revenue rose 12.2 per cent from $327.7m to $367.9m.
Speaking at the publication of its preliminary results, George Papanier, president and CEO of Twin River, explained: "I am very pleased with the results of the fourth quarter which reflect the continued stabilisation in the New England market following the entrance of new competitors and strong performance across our broader portfolio. We expect this momentum to continue into 2020 which is reflected in our full year 2020 guidance.
"We're excited about the progress we've made as we continue to transform the company. Over the last year or so, the steps we've taken to strategically and opportunistically grow and diversify the company, have created significant shareholder value, returned meaningful capital and leave us well positioned for long-term growth."
Twin River also reaffirmed 2020 guidance, with adjusted EBITDA for the year to be approximately $180m, an increase of eight per cent over the same period in 2019. Furthermore, the company anticipates that its annualised run-rate for Adjusted EBITDA coming out of 2020 will be approximately $190m. 
Guidance is based on current plans and expectations, contains a number of assumptions and includes the impact of its pending acquisition of properties in Kansas City, Missouri and Vicksburg, Mississippi from Eldorado Resorts, which it expects to complete in the second quarter pending regulatory approval.