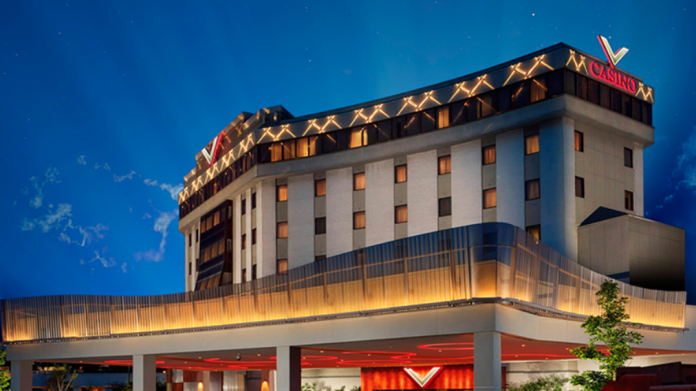 Boyd Gaming has announced a temporary closure of its Valley Forge Casino Resort following a directive ordered by Pennsylvania Governor Tom Wolf.
Anticipating that the property will remain shut until Friday 27 March, it follows Wolf ordering the closure of all public schools, entertainment venues and community centres in Montgomery County, Pennsylvania, as a precautionary measure due to local cases of COVID-19.   
Stressing that no cases have been reported at Valley Forge, Boyd said in a media statement: "The safety and well-being of our team members and customers is our utmost priority. Starting in February, Boyd Gaming has been following stringent CDC-recommended protocols at its properties nationwide, including frequent hand washing by team members, increased placement of hand sanitisers and increased sanitation of frequently-touched surfaces.  
"The company has been advising all team members who are experiencing flu-like symptoms to go home immediately and contact their health care professional."
Elsewhere, Wynn Resorts has announced safety program and policy updates related to the COVID-19 pandemic, a week after operational changes were introduced designed to keep guests and employees safe.
Stressing that firm has recognised the need to implement fundamental changes across the business, Wynn has instituted paid sick days for any employees that may require physician-mandated quarantine.
Matt Maddox, CEO of Wynn Resorts, explained: "Every scientific and health authority I've spoken to has focused on the need for social distancing, which is to say, creating sufficient space between each of us to impede the spread of the coronavirus. This isn't simply a good idea; it is essential, and not forever, but certainly for now.
"Consequently, Wynn Resorts, beginning throughout this weekend, will temporarily cancel all large entertainment gatherings. This includes our buffets, nightclubs and theaters in Las Vegas and Boston. We are going to continue to pay our full-time employees that work in these spaces. We will monitor the situation to determine any additional action that may be required.  
"In addition, we will be screening for temperature using non-invasive thermal cameras at all our entrances. In our gaming areas and dining establishments, we will create appropriate distancing between guests at gaming devices and dining tables, while still delivering the service levels our guests expect and deserve."
Churchill Downs Incorporated has also reported that, amid public health concerns regarding COVID-19, all remaining races of Turfway Park's winter/spring meet until 28 March will be conducted spectator-free with only essential staff, horsemen, owners, limited friends and family and media in attendance.
"The safety and health of guests, employees and participants remain of primary concern and the team at Turfway Park will continue to take every precaution to ensure the comfort and safety of those in attendance," it was said in a statement.