On January 1, 2019, Sweden accidentally created a vast black market for gambling, one that is now spiralling out of control, after its government imposed strict regulations on licence holders, suggests Fintan Costello.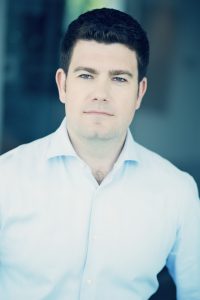 After German legislators announced a series of new measures for the country's online poker and casino sectors, he asserts that Germany appears to be following a similar path to Sweden, and has the potential to be far worse.
Costello, MD of BonusFinder, spoke to CasinoBeats regarding the impact that stringent legislation can have on the German market and what can be done to deter players from using unlicensed operators.
CasinoBeats: Why were such strict regulations introduced by German lawmakers?
Fintan Costello: As the German self-exclusion database does not work for lotteries this suggests that player protection is unfortunately not their main motivation. It is far likelier to be each of the 16 states' protectionist approach to their respective state lotteries which has been the main issue preventing the licensing of online sports betting and casinos.
The problem is regulators there haven't looked under the hood at the data emerging from countries such as Sweden and how, by imposing such restrictive measures, regulators can inadvertently create a black market. This drives players to sites that on one hand offer attractive playing conditions, but on the other are unregulated and leave many vulnerable individuals at risk of losing funds and with little to no protection.
Bonusfinder.com research shows that almost a third of Swedish online casino players (and rising) have searched for terms such as 'unlicensed casino' (casino utan licens) since the market opened in January 2019. This reinforces the theory that aggressive restrictions on licensed operators drives players to search for, and convert to, unlicensed black-market brands and without urgent action, Germany has the potential to be far worse.
Restrictions such as the €1,000 deposit limit, for example, will encourage players to play through winnings instead of withdrawing funds, and this is not the best approach for players from a responsible gaming perspective.
CB: Could the new measures discourage new operators from entering the German market? 
FC: The market has the potential to be one of the largest, if not the largest in Europe, but if this legislation passes into law and is enforced it will instantly be noncompetitive and unprofitable for operators to offer casino products there.
On condition of anonymity we spoke to one of the main operators in Germany and they expressed serious concerns for the future of the market suggesting that revenues would drop by up to 70 per cent if current regulation were to be enforced.
They stated: "With the 16 Federal States in Germany approving the new gambling regulation everyone was anticipating a regulated and safe gambling environment for online and land-based players in Germany.
"The strict policies in the new Interstate Treaty on Gambling is not a threat for channelisation. It's literally forcing players and operators into illegal channels as the market with the biggest potential in Europe has lost its opportunity. For many operators, the revenues will drop by 60-70 per cent, and on top of that, taxes and fees will make this licence unattractive."
CB: What do you think is the key reason that Swedish online casino players are searching for unlicensed casinos? 
FC: Players want more freedom to play what they want and less restrictions on deposits and promotions and rewards. Sweden has a strict one-time welcome bonus offer per licence and further advertising restrictions that have seen some legitimately licensed brands lose their rights to operate.
Players see certain unlicensed sites offering attractive bonus offers, for example, and it becomes a no brainer that some are tempted to deposit their funds and play there instead. If Germany follows a similar route, then we will experience similar levels of leakage of players to black market sites and less revenue going to the legitimate gaming industry and the government.
CB: And what can be done to deter players from using unlicensed operators? 
FC: Regulators need to have the right responsible gambling measures in place to ensure players are safe and secure at all times and, once they are confident this is the case, they should not be afraid to give players more choice, more freedom to play and access real money gaming entertainment – all within a fair and open, regulated framework.
At Bonusfinder.com we present players with all the options before they commit to gambling on specific sites. Our aim is to help people "play with more" in a safe environment. Our core principles are built on a common sense approach to regulation that involve honest and open conversations between regulators, operators, affiliates and players. This is exactly the approach German regulators should be taking.
CB: Sweden has seen a high number of players using unlicensed channels due to the country's strict regulations, what lessons can Germany learn from this to ensure that the same situation does not occur?
FC: Germany must examine the successes of other competitive and, as a result, profitable markets. None are perfect, however several, such as the UK, operate a liberal, fair and open system, but equally one that has stringent guidelines for those businesses that bend the rules.
These brands are immediately dealt with and fined. Players there and across other territories have access to a vast choice of licensed brands and fully regulated and certified content.
Stake limit reductions, cooling off periods and other safety measures have recently come into place, but this is a sign of a maturing market where responsible play is essential to maintaining sustainable growth.
Restricting players' enjoyment only drives them further away from licensed forms of gambling and Germany must take head of previous mistakes.
CB: Why do you believe Germany appears to be ignoring Sweden's 'mistakes'?
FC: It is unclear why they have taken this stance, but we do know that Europe's gambling regulators work closely together and often meet, exchange views and information and discuss gaming policy.
Discussions on how best to regulate the 16 federal state country has been ongoing for many years and this is likely to be a blend of state lottery protectionism and choosing to ignore best practice. Instead they are opting for strict, blanket measures without considering the longer-term consequences. 
Instead of allowing players more choice and freedom to play within a safe and secure environment German regulators risk sending huge numbers to unlicensed sites that offer no restrictions compared with the punitive legislative measures they are willing to endorse: slots subject to a €1 per spin stake limit, no auto play and no jackpots, and must be offered separately to table games.
This will also create an noncompetitive market further limiting the options players have to access legal, licensed sites.