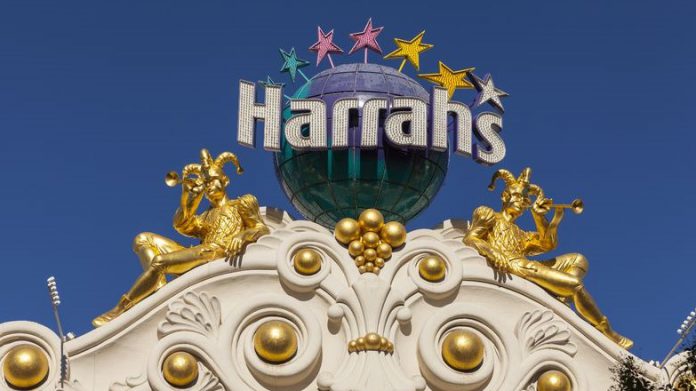 Vici Properties has withdrawn its 2020 guidance amid ongoing uncertainty across the United States as the real-estate investment trust provides a plethora of updates.
Touching upon the Caesars Entertainment and Eldorado Resorts merger, liquidity position and real-estate portfolio, the New York headquartered REIT stresses a belief that they "will ultimately come through" the pandemic.
The group, which praised property additions amid a transformative period earlier in the year, has issued an update given the current economic uncertainty and rapidly-evolving circumstances related to the COVID-19 pandemic.
Choosing not to issue a further 2020 outlook, with previous statements done so before COVID-19 had materially impacted the US economy, the company comments that short-term lease modifications could be necessary to ensure the long-term position of itself and its client.
With various state governments and/or regulatory authorities having issued directives, mandates, orders or similar actions restricting non-essential businesses, operations at tenants' properties are closed for an, as yet, undetermined timeframe.
Vici explains: "All of our tenants fulfilled their rent obligations in full for the month of April. As of April 16, 2020, we are actively engaged in discussions with our five tenants regarding how best to respond to the COVID-19 pandemic as it specifically impacts each tenant's financial and operating situation. 
"While we have not yet agreed to any lease modifications or other concessions with any of our tenants, if the current environment persists we may ultimately support tenants during the short term in ways that we believe will benefit the company over the long term."
The current situation is also not expected to have an effect on the multi-billion dollar Eldorado and Caesars merger, the latter of which Vici initially began life as a part of.
Under the terms of the transaction Vici is to acquire the land and real estate assets associated with Harrah's New Orleans, Harrah's Laughlin, and Harrah's Atlantic City for $3.2bn, $2bn of which is currently being held in an escrow account.
Commenting on its current financial position, the company noted: "As of April 16, 2020, we have approximately $310m in unrestricted cash and cash equivalents and $1bn of availability under our undrawn revolving credit facility. 
"In addition, we have access to approximately $1.3bn in proceeds from settlement of the 65,000,000 shares that are subject to the forward sale agreements entered into in June 2019."
Edward Pitoniak, CEO of Vici Properties, added: "From day one at Vici we've been committed to full and forthright dialogue with our stockholders and other key stakeholders and that dialogue is more important than ever in a time like this. 
"We believe that our nation, our sector, our tenants and our REIT will ultimately come through the COVID-19 pandemic by means of our collaborative strength. Today we wish to share with you how Vici strengthened itself coming into the pandemic and how we're currently responding to the pandemic."