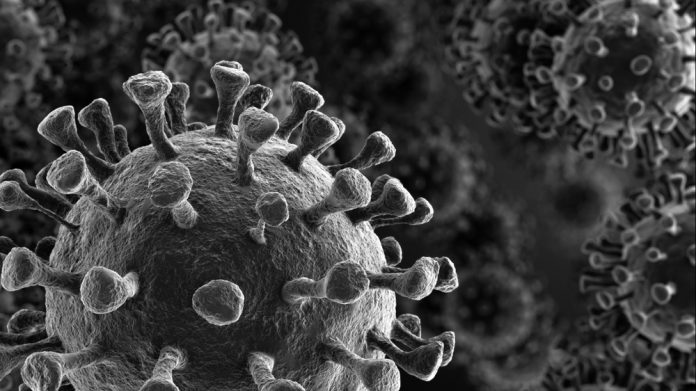 As talk of easing lockdown restrictions begins across a number of jurisdictions, with some casino properties even entering reopening phases, numerous industry organisations continue to provide coronavirus updates.
With a multitude of plans in place across numerous land-based organisations and properties, with Michigan's Island Resort and Casino beginning phase one of its action plan this week, several have also upped charity drives.
One such example is Sahara Las Vegas, with the entity teaming up with Chef José Andrés' World Central Kitchen to support healthcare heroes and first responders across Southern Nevada. In total, more than 2,000 healthcare workers and 400 first responders received meals as they continued on the front lines of the COVID-19 pandemic.
Seattle-based FlowPlay has followed suit after unveiling the start of a new in-game fundraising campaign for the year on behalf of the American Cancer Society. During the month of May players within FlowPlay's flagship social casino, Vegas World, can contribute directly to the ACS's Hope Lodge program, which has responded to the covid-19 crisis by providing rooms for health care providers to rest between shifts or stay overnight.
"Because our Hope Lodge facilities are located near medical centers, we have a unique opportunity to support front line healthcare workers," said Howard Heino, vice president of Hope Lodge Operations for the American Cancer Society. 
"We've always been about saving lives and we're humbled to step forward during this unprecedented time in this special way. We also look forward to once again serving cancer patients as soon as it's safe to do so. We're extremely grateful to FlowPlay and the Vegas World community for their support in these critical efforts."
Further north and Loto-Québec will be reopening its sales terminals and resuming lottery ticket sales at retailers that have an outdoor entrance starting May 4 across Québec.
The sale of lottery tickets at retailers located in shopping centres, including lottery kiosks, remains suspended until further notice. The government corporation is currently communicating with its retailers regarding the resumption of sales. Loto-Québec's other business sectors remain closed.
"In order to protect the health and safety of everyone, Loto-Québec is asking its customers to continue to follow the public health authorities' recommendations, including keeping a safe distance (approximately 2 metres or 6 feet) from others and washing their hands frequently," a Loto-Québec media statement asserted.
In Europe, Greek online bookmaker Stoiximan Group has launched its new TV advertising campaign thanking the country's emergency services and the general public in their efforts to contain the spread of the coronavirus.
The campaign titled '#OneTeam' sees Stoiximan promote none of its betting services, with the bookmaker choosing to use its broadcasts to 'express gratitude and solidarity' to all Greeks fighting against the disease.
Despite years of austerity crippling public health networks, Greece (population 11m) has recorded amongst Europe's lowest COVID-19 cases (2,700) and deaths (150).
Avoiding a pandemic scenario that has plagued its neighbours, international health experts have recognised Greece as a role model in its actions against the virus, with emergency services adopting early protocols to constrain the virus and citizens following strict national lockdown policies.
Enlabs has also provided an update regarding the outbreak, with the firm's board of directors, in consultation with the senior management, deciding to extend its previously communicated financial targets to 2021.
Stressing a determination to deliver on the targets, 2020 is now set to be a year with focus on operational and technical improvements in order to be even better prepared for profitable growth in 2021. 
George Ustinov, Enlabs CEO and group president, explained: "Until mid-March we strongly believed that our 2020 targets were attainable, plans was in motion. After reshuffling our cards, 2020 will be used to make a significant operational and technological milestone of migrating all our local businesses to the new gaming platform. 2020 will be a year of operational efficiencies which will pave the momentum for organic and profitable growth in the future. 
"Given the turbulence in financial markets, the value of our cash balance is increasing, and we are as ever in a good position to make a value contributing acquisition. There is no rush as we need to see some of our target companies recovering from the crisis. We remain committed to delivering €20 million EBITDA under the previous financial target framework, but we will require one more year to reach this."