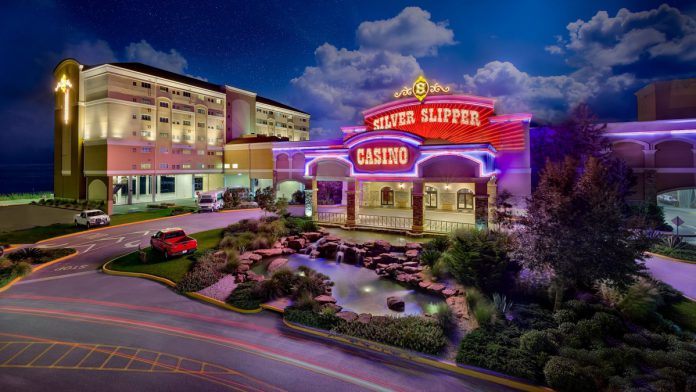 Full House Resorts is to begin reopening properties later this month after Government mandated closures resulted into a series of significant declines to the group's first quarter performance.
Beginning with its Mississippi-based Silver Slipper Casino and Hotel on May 22, Full House anticipated that all properties will be operating once again by June 14.
"We are now approximately two months into the shutdown of our properties," explained Daniel Lee, president and CEO of Full House Resorts. "These and other government-mandated closures appear to have helped slow the spread of the coronavirus. 
"With the worst days of the pandemic hopefully behind us, we are now beginning to look forward to reopening our properties and safely welcoming back our customers and employees.
"We have spent the last several weeks of the shutdown examining many aspects of our business, from how we sanitise our properties to how we interact with and entertain our guests. We began using infrared devices to test employee temperatures prior to our casino shutdowns. We now also intend to screen guest temperatures when we reopen. 
"We also intend to allow customers to block adjoining slot machines to ensure social distancing, and we will provide gloves, masks and hand sanitiser to our employees and guests. In some locations, we are installing dividers between our most popular slot machines. 
"We will also continuously wipe and disinfect our slot machines, paying particular attention to high-touch surfaces, such as buttons and screens. In our restaurants, we are spacing our tables more widely apart and, where appropriate, installing separating screens."
Adding: "The likely first of our properties to reopen is also our most important property, the Silver Slipper. It appears that the Silver Slipper and other casinos in Mississippi, armed with new safety protocols, will reopen by May 22, just in time for Memorial Day weekend. 
"Our other properties are expected to follow shortly thereafter, with Stockman's Casino and Grand Lodge Casino expected to reopen before the end of May, Bronco Billy's expected to reopen in early June, and Rising Star expected to reopen on June 14. Given the fluid nature of the coronavirus situation, these dates may change, but we look forward to welcoming back our guests and employees in relatively short order."
During the first quarter revenues dropped 23.8 per cent to $30.9m (2019: $40.5m), adjusted EBITDA declined to -$1.2m (2019: $3.6m) and net loss reached $4.4m contrasted to a loss of $1.6m a year earlier.
Net revenues at Silver Slipper Casino and Hotel fell to $15.1m from $19.3m with EBITDA finishing at $1.8m (2019: $3.8m), as the health crisis brought an end to a solid start to the year.
At Rising Star Casino Resort, revenue declined for the first quarter of 2020 to $7.3 from $10.9m, driven by the state-mandated closure of casinos on March 16, 2020, as well as an increase in competition, namely Caesars Southern Indiana.
Revenue at Full House's Bronco Billy's Casino and Hotel segment dipped to $5m from $6.4m, with its Northern Nevada category, consisting of the Grand Lodge and Stockman's casinos, reaching $3.1m (2019: $3.9m).
Furthermore, the operator reasserted its focus on developing a casino and entertainment destination in Waukegan, Illinois, stating that, if chosen, it anticipates constructing the entity in a joint venture, employing project financing. 
However, Full House is quick to comment that there is no certainty that the company will be chosen to develop such a casino, that it will find a suitable partner, or that project financing will be available.