Customer experience remains a key priority when developing new appealing games, explained Ashot Sahakyan, as Digitain continues to find new ways to tap into a wider demographic.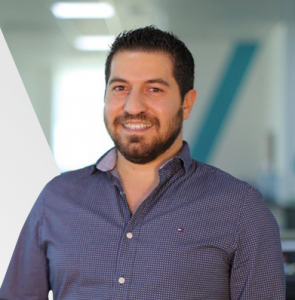 It's been a busy month for the casino platform provider after announcing deals with Yggdrasil, which saw the online gaming solution provider's slot portfolio become available to its global network, and a Spadegaming deal which enhanced its presence in Asia.
At the start of the year, Digitain also rolled-out its latest in-house game RocketOn which was designed to provide operators with a 'customisable, action-packed alternative', with the title seeing players place bets on the fate of the the company's rocket as it blasts off into the stratosphere.
CasinoBeats caught up with Sahakyan, product manager at Digitain, to discuss RocketOn, it's in-house development process and how it perceives alternative games.
CasinoBeats: How important have in-house skill and bet-on casino games proven to be over the last few months?
Ashot Sahakyan: In-house games developed by Digitain have proved to be great success and have been an important part of our key proposition to customers over the last few months. Casino games have performed very strongly, across all our operators, with only live casino performing better. offered by Digitain. While these games have been leading the show, Person2Person games have become more popular among players who like to demonstrate their skills, and have  been a great source of risk free income for operators.
CB: Have you noticed the games becoming increasingly popular with any particular player demographic?
AS: It's a bit early to say, our games have proven to be popular across many demographics – although we have seen a range of new players playing.
CB: Can you tell us about your in-house development process? Where does the concept begin?
AS: The concept begins with an idea in the minds of our experienced product management team, and they then work with our design team to come up with some visualisations.
 At least 3 different types of designs concepts are created and tested using a focus group. We design our games with certain types of customers in mind, continually test and therefore ensure we develop  the best solution for our customers.
CB: What are the most important design elements for Digitain in creating appealing games? 
AS: Customer experience is the key element within our design priorities and ensures fitness for purpose through intensive use of focus groups in our process. Prototypes are produced and updated and provided to our focus group members to try and feedback to us on.. 
Using our design and development experience, we value the simplicity and appealing look of our new games, and with mobile first approach, we have ended up creating a successful new vertical for our company. 
CB: RocketOn has proven particularly popular in recent months, what was your strategy behind creating the game?
AS: With RocketOn it was a little different than with the rest of our games, as we have started a brand new concept for the game, which is very fast to play, easy to understand and gives unlimited possibilities to players. A combination of great design, an innovative concept new in the industry, with easy to use functionality has rocketed our revenues to a new level.
As a result of the success of RocketOn, our bet on games segment now has a podium place among all our main products, only behind sports and live casino. 
CB: Do you see alternative games as an acquisition driver or a retention strategy in its own right? Do you segment delivery to particular customers?
AS: At this time, the alternative games we have are certainly acting as an acquisition tool, attracting new players with their simplicity and innovation. We feel that existing customers will also be keen to try them out and see what the buzz is about.
At his time segmentation can be done via marketing by our operators. We are keen to supply our new games to all our operators as they have proven to be a great boost in the absence of major sporting events.