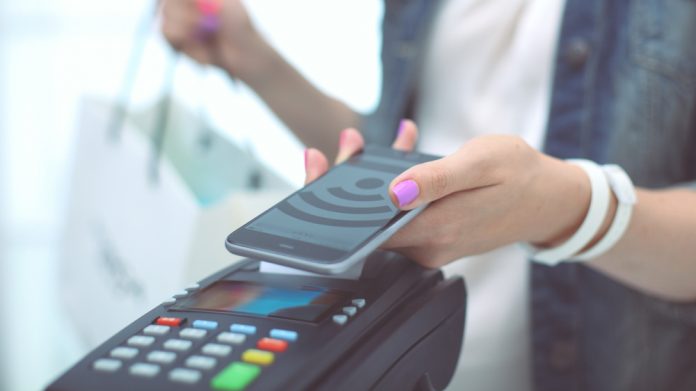 At the end of this month 120 high-level speakers from the worlds of payments online casino, slots, compliance and affiliate marketing will come together at CasinoBeats Malta Digital Summit to share its insights on unique challenges facing the industry.
Taking place on June 30 to July 2 the conference will explore the new payment environment for betting, with it widely suggested that cashless could become the 'new normal'.
Trustly's director of gaming Sam Barrett expressed his view to PaymentExpert on what the future of payments within the industry would look like in the near future, highlighting contactless as an important step forward post-COVID.
Barrett emphasised the importance of distinguishing what is meant by 'contactless' and 'cashless', especially in the modern world. He said: "Because we're in the midst of a global pandemic, the term 'contactless' has obvious connotations when it comes to the brick and mortar retail environment. But, in my mind, 'contactless' precedes the current situation as it's been around as long as NFC technology has. Technically, a contactless payment is when you can tap your card onto a device. 
"This even applies to mobile payment methods like Apple Pay, because it's still linked to a card. 'Contactless' is a part 'cashless', which is a bigger, more overarching thing that opens up avenues for so much more new, exciting things in payments. 
"For example, a 'cashless' payment could also allow you to transact seamlessly and directly through your online bank. Without the need for cash, cards or apps." 
Barrett explained that minimising cash and increasing digitalisation in the retail betting space, means operators would already have 'long understood the benefits to be gained' with cashless payments being 'embedded' within retail business.
"Existing tech is being placed in a newer environment where the player profile ranges from young to old"
He continued to emphasise that operationally it's more efficient and cost-effective for operators who don't need to physically handle large sums of cash.
Barrett stated that the demographic of betting shops won't hinder contactless payments believing the 'cashless environment' isn't catered towards younger individuals: "It's catered towards those with mobile phones and online bank accounts," it was stated.
"As we know, most people today have those things. It's not like new tech is being placed within an old environment. Existing tech is being placed in a newer environment where the player profile ranges from young to old. 
"So, there shouldn't be any concern for operators about losing a potential customer just because their business has gone more digital."
One of the issues within the contactless payment debate, not just within the betting sector but through multiple industries which use various forms of contactless platforms, is anti- money laundering.
Yet Barrett believes that digitalising betting shops will make it 'easier to track funds, who the owner is and its origin'. He continued: "So, the risks are severely minimised. And, when it comes to reconciliation, taking payments digitally means that it's far easier and more operationally efficient for the operator to receive that payment and check against the current identity of that player who's made it. 
"It also gives them the opportunity to check individual affordability and the source of the funds to ensure that they are, from a behavioural perspective, in a position to gamble within their means. This lets operators not only beef up their AML efforts but also be more responsible."
To guarantee the safety of cashless payments within the sector regulators will be pivotal in ensuring operators to be more responsible with checking ongoing affordability, checking the source of funds and restricting players with gambling addictions.
"We know that players appreciate tools that help them to play more responsibly"
Furthermore, Barrett highlighted struggles retail operators are currently having in keeping up with demands without the right digital tools: "By introducing more digital payments into the retail environment, this gives operators the opportunity to offer the same tools and benefits that online sites offer players today. 
"We know that players appreciate tools that help them to play more responsibly. As digital payment providers, we can make it possible for players to set their own daily limits, giving them the platform to monitor their own behaviour. 
"Also, digital payment providers can help the operator monitor the behaviour of a player through deposit amounts, giving the operator the opportunity to put the appropriate restrictions in place when needed. 
"Ultimately, digitising the payments infrastructure will give operators more visibility over players to help them measure and manage regulatory demands being set. Thus, helping them navigate regulatory obstacles more easily." 
The new payment environment for betting shops will be explored further at the upcoming CasinoBeats Digital Summit, which brings together thought leaders from the gaming, betting and payments space. 
Find full details of CasinoBeats Malta Digital, including including information about how to register and discounts available on company group passes, at the event's official website: https://sbcevents.com/casinobeats-malta-digital/. 
To find out more about exhibiting or to discuss sponsorship opportunities, please contact: [email protected].