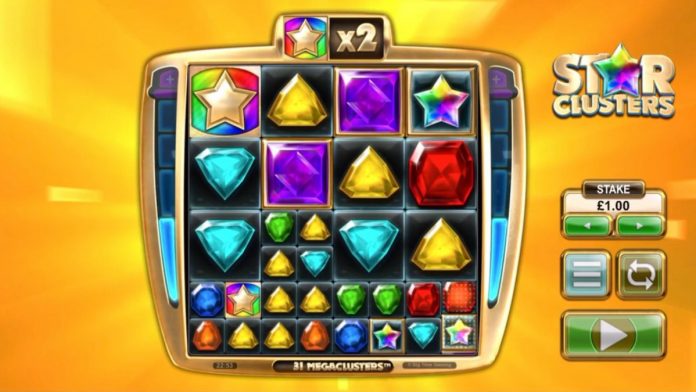 Big Time Gaming precipitated something of a sea change in the slots sector when it introduced the Megaways mechanic around five short years ago.
Now, with Megaways coupled with hit titles like Bonanza and licensed for use by a wide range of third-party game developers, Nik Robinson, BTG CEO and an igaming visionary like few others, is hoping to enjoy similar levels of success with the company's new clusters format, Megaclusters.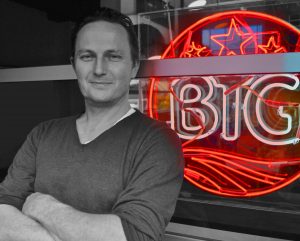 So why clusters and why now? Robinson (pictured) sets the scene: "Back in 2003, I came up with the idea of having clusters that matched adjacently, exploded, cascaded in and created more and more reactions. 
"That game was Chain Reactors. Since then, a number of different developers have created some incredible cluster games.
"It's a familiar gaming genre – but how could we put a twist on it? How can we do to cluster games what we did to slot machines with Megaways?" 
Megaways has of course been a runaway success for BTG and Megaclusters is consciously presented as something of a stable mate, deploying the mega-prefix and familiar gold typeface. And the similarities don't end there – highlighted by new release Star Clusters, in which Megaclusters makes its debut.
"Because Megaclusters is complicated mathematically," explains Robinson, "for this first release we wanted to pare it right back to something simple, specifically Star Clusters' four-by-four grid. 
"So this hybrid will appeal to both cluster and slot players"
"Very slot like, really. And there's a reason for that. There are a lot of slot players that simply don't play cluster games – so this hybrid, we hope, will appeal to both cluster and slot players."
And he's right, it does look and feel much like a slot. The familiar BTG slot environment and attention to detail helps, for sure, but slots are in this game's DNA.
"When you get a cluster, the bigger symbols disappear and it rolls in like a slot machine," continues Robinson. "And once the bigger symbols have been exhausted off the grid, then it drops in like a cascading game. It is genuinely a hybrid in its feel.
"It has everything a slot offers – and everything a cluster game has, too."
As for the Megacluster mechanic itself, it starts from a symbol that appears on the screen and combines with those symbols around it and, when it does, splits into four new smaller ones. These random four smaller symbols could be any colour – or the same colour – when they hatch.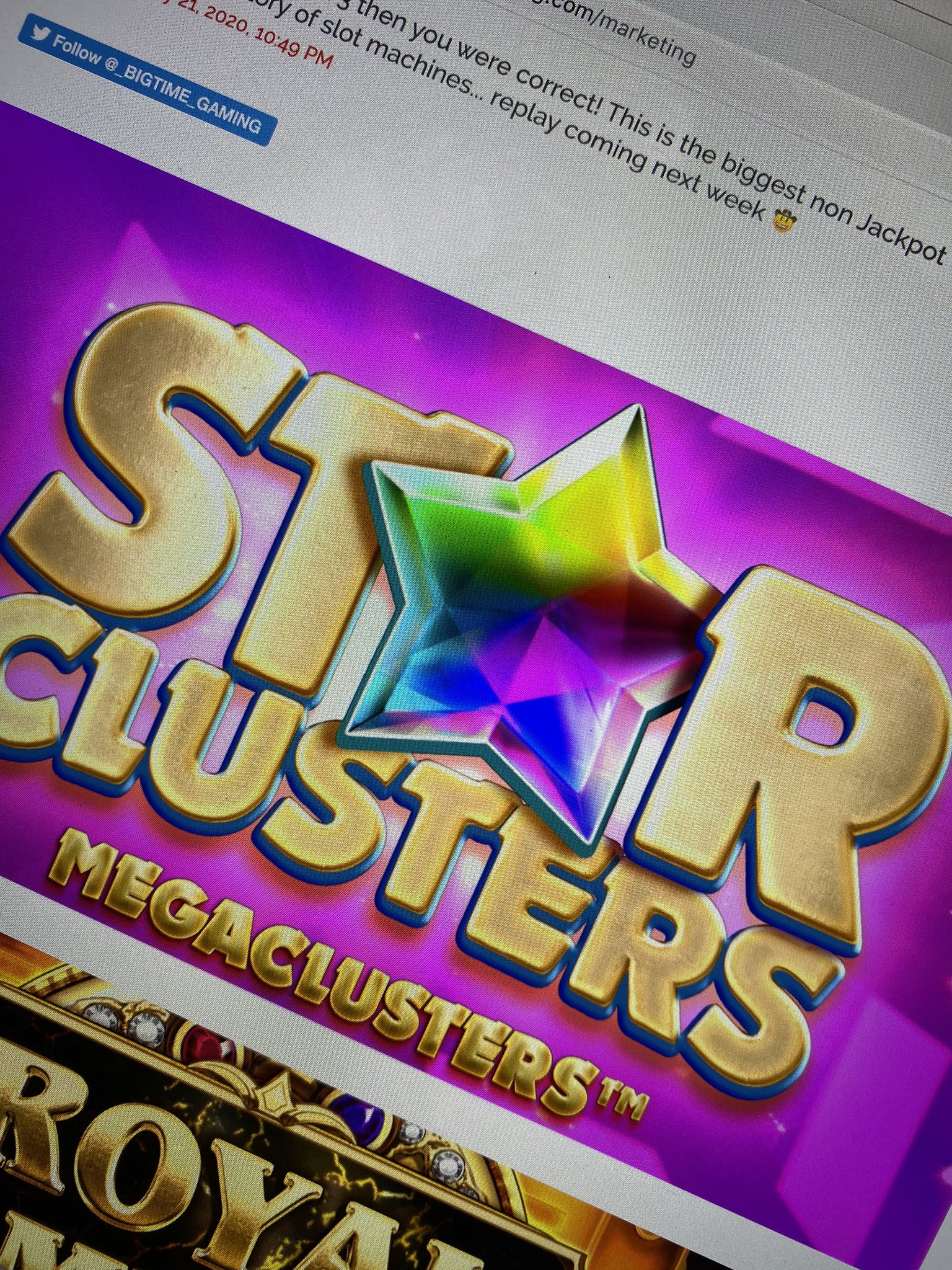 The four new symbols of the emerging Megacluster then can match with the symbols around the edge – and, if combined with a bigger symbol, will then explode into four new ones, and so on. This reaction could clear the whole grid of the bigger symbols with cascading symbols dropping in thereafter. The top pay-out of the game is a generous 23,000-times and the RTP is relatively high, at 96.54. 
Like a lot of BTG games, Star Clusters is accessible to the casual player, with stakes starting at just 20p. The trade-off is that the free spins come, on average, only every 90 or 100 spins.
Those free spins are triggered by five or more simultaneous reactions. Every reaction after that gives the player another free spin – so that might mean just two extra spins, or it could lead to 20. 
Another hallmark of those hit BTG slots is on show here too – the production quality is very high. For example, there's a beat generator in the game that is synchronised with the peripheral animations. It's an almost imperceptible detail and yet an essential part of the mix. This kind of attention to detail is everything at BTG and, as with any low-stakes BTG slot, the gameplay on Star Clusters is just as engaging and immersive as any high-stakes game.
Robinson admits to playing the game daily for "between 10 minutes and half an hour", tweaking elements and assessing the player experience. "When it was first in beta, I was flying to Malta and had a five-hour layover in Milan," he recalls. 
"I sat down and opened my laptop and I started playing the game, as I did almost every day then. And then my name was called over the airport's PA system: 'Mr Robinson, you are about to miss your flight' and five hours had just gone."
If the players love the game half as much as the man behind it, then BTG has another mega-hit on its hands.
Star Clusters is exclusively live with SG Digital on June 24, available initially on Paddy Power, Betfair, PokerStars and SkyVegas