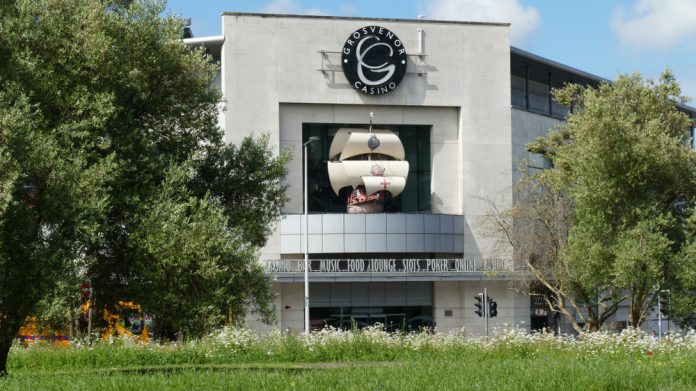 The Betting and Gaming Council has again urged the government to respond "positively and quickly" to enable the region's land-based casinos to reopen, warning of potential job losses should a decision be significantly delayed. 
Ministers have been urged to respond positively to all the steps taken by casinos, with BGC chief executive Michael Dugher stating that it was clear the venues had "pulled out all the stops" after visiting Rialto Casino in London.
This comes after Prime Minister Boris Johnson confirmed that the land-based casinos would remain closed beyond July 4, a date which will see many segments of the region's hospitality industry reopen to strict COVID guidelines.
This came despite the sector, which employs more than 14,000 people and pays £300m a year in tax, introducing a range of strict anti-COVID measures to ensure the safety of their staff and customers.
These include ensuring that seating and table areas, as well as roulette chips, must be sanitised before and after use. Customers are also limited to play at one table and must sanitise their hands before and after, and patrons will have to remain seated and are not permitted to circulate when playing table games. Face coverings are also available for customers on request.
Our CEO @MichaelDugher visited the Rialto Casino in London to see the strict anti-Covid and social distancing measures which have been put in place as casinos urge the Government to let them re-open safely as soon as possible to protect jobs & help kickstart the economy. pic.twitter.com/WIaBlnDjps

— Betting and Gaming Council (@BetGameCouncil) July 1, 2020
The 120 casinos across the UK have been closed since March 23 as part of the national effort to contain the spread of COVID-19.
Dugher commented: "I was hugely impressed by what I saw at the Rialto Casino, one of the Grosvenor casinos. From markings urging social distancing on the floor, to multiple hand sanitisers, sanitised chips and screens separating customers and staff, it's obvious they have pulled out all the stops to make sure they can re-open safely. I know other operators from across the country are making similar efforts and investment.
"We were obviously disappointed by the government's decision not to let casinos reopen again on July 4, but I would urge ministers to look at the anti-COVID measures casinos have introduced, reconsider the decision to keep them closed and let casinos open their doors safely later in July.
"We want to play our part in kick starting the economy, just like other parts of the leisure, entertainment and hospitality industry. In this time of great economic uncertainty, the contribution that casinos make to the nation's finances cannot be under-estimated. We hope that the government will respond positively and quickly – and avoid the threat of significant job losses".