The COVID-19 pandemic has had a significant impact on the sports betting industry. One vertical's loss has seen others gain, however, with virtuals, esports, and casino all among the beneficiaries. But will players revert to type now that live sports are resuming and how can operators retain their new customers in the long run?
In part two we continue the conversation with Alessandro Sposito, head of business development at ESA Gaming, Steven Spartinos, co-CEO of Kiron, Bobby Longhurst, CCO at Pronet Gaming, Richard Hogg, CCO at BetGames.TV, Ruben Loeches, CMO at R Franco Group and Sylvain Boniver, COO at Gaming1.
CasinoBeats: What tactics have been used to attract sports betting customers or has the growth been organic?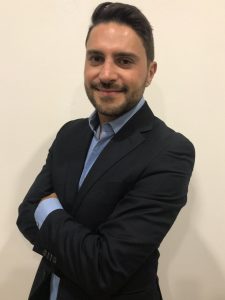 AS: Rather than taking customers away from sportsbook they should be offered alternatives within it. Sport betting is their first port of call, so why take them down a rabbit hole full of slots they don't know how to play? Table games are far more approachable and engaging.
They're also more conducive to quick-fire engagement during a lull in proceedings if they're watching live sport, for instance. With neat icons, promotional tools and clever pop-ups that don't drag people away from what for them is the main event you can maintain engagement in multiple products at the same time.
RL: For us, it's been all about introducing our players to alternative gaming disciplines. Whether that be casino and slots, to the more exotic markets such as esports and table tennis. SEO has also been invaluable towards our marketing efforts.
Indeed, while each market sets the standard for you, SEO-focused efforts have proven especially key in Spain due to the strong restrictions adopted by the government, which has banned nearly all customer acquisition and retention campaigns.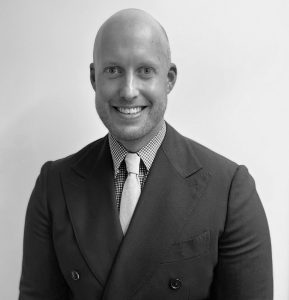 BL: There's definitely a case of organic growth, with those keen on football and racing naturally gravitating towards virtual offerings of the same sport. Many bettors will have been familiar with the concept of virtual events, but I know some will have been surprised at how the graphics and mechanics have improved significantly in recent times. 
When it comes to esports, there's been a strong need to educate players on how betting on such events works. Bettors will be more inclined to wager on markets that they understand, so our account team have been working closely with the Pronet Gaming operator network to ensure that their end users understand the vertical. 
On the casino side of our platform offering, we've recently partnered with a supplier specialising in fast-loading swipe casino games offering an efficient cross-selling tool between sportsbook and traditional table games such as roulette and blackjack. These new games are ideal in keeping newly converted casino players active, while they can seamlessly swipe back into a sportsbook as they welcome the return of live sports. 
RH: From conversations with our operator partners across global markets – the majority of growth has been organic, with our products offering an excellent alternative to newly acquired sportsbook customers.
We offer a wealth of system bets and in-game features, all of which have driven player engagement. We also deliver a highly immersive betting proposition, with elongated betting sessions that intrinsically attract a lower spend and a far higher retention rate.  
As far as we understand from operators we work with, the majority of our growth has been purely organic. Given that we are live on over 1,300 websites and in over 1,700 retail outlets across four continents, we're already well known to players – with brand recognition being the principle factor in our recent growth.
In effect, we offer the same thing sports can deliver, live betting on a real event, with our product being an obvious alternative choice to those still looking to get in on the action.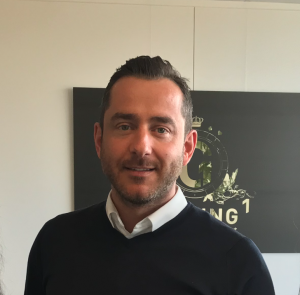 SB: We've discontinued all ATL campaigns promoting specific products during the quarantine period, as part of a broader commitment to strong player protection. Our business model is based on providing a seamless convergence between retail and online outlets, and most of our operations combine a website and a retail network. 
In line with that, our retail players have been invited to join our online casino sites and given the nearly universal closure of betting shops around the globe, it is unsurprising that many did so. I believe this is certainly indicative of a wider transition to online that was taking place anyway but given the lack of alternatives – organic online growth has certainly been inevitable.  
SS: There has been a surge in virtual sports popularity in recent months as punters looked to other verticals when live sports were put on hold. Many operators were forced to reposition their game offering so as to accommodate the hiatus in live sports betting, meaning that campaigns and various promotions were put in place to sweeten the deal for players as they tried out something new. 
Effective cross-selling strategies have become more critical during this period than ever before. To ensure the acquisition and retention of players, we believe there are multiple key considerations: the game quality, bet markets and odds offered by the games; how content is positioned and presented to players; and the various promotions around the game. Promotions are what may pique a player's interest, but the detail behind the game ensures that they keep playing. 
CasinoBeats: There has been concern in some quarters that sportsbook customers might be vulnerable to problem gambling when they switch. Is that fair, and what measures are in place to counter that if so?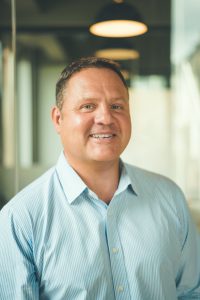 RH: Player protection is of paramount importance for all of us at BetGames.TV – and we certainly agree that there should be measures in place to protect vulnerable players. 
It's already a given that the majority of operators are already looking to integrate AI-based technology to ensure a safe environment is provided for all. In terms of what gaming providers can do, in today's world of credit card bans and financial concern, we certainly see our low spend games as a win-win for the operator-regulator relationship. 
Our key differentiator is that we're not a typical casino product. What I mean here is that unlike casino, players won't have the same propensity to lose larger sums of money quickly with our games. Rather, it's all about retention and engagement. Regulators understand that these are the types of games where people will get enjoyment, bet small, play for a long time and potentially win big – without the risk of losing it all immediately after.  
SB: It can be argued that the majority of sportsbook customers who have switched to casino since the pause on live fixtures are not problem gamblers. That said, player protection and the promotion of responsible gaming must remain paramount, and we're strong supporters of that. We have developed a powerful range of tools that utilise machine learning and artificial intelligence to detect players exhibiting problematic behaviour accordingly and we provide this to our partners as part of our service. 
When it comes to strengthening player protection measures, we believe that both suppliers and operators have an invaluable role to play. Operators must invite (and, if necessary, force) problem gamblers to moderate their betting habits, and with the right technology suppliers can be crucial in identifying who these players are in the first place.
For the latter, spotting patterns by holistically analysing the data from across your operator network is a must. Having said that – I believe the majority of the industry has carried itself well in the past few months and should be applauded.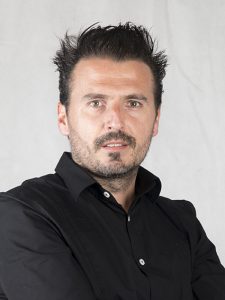 RL: In my experience this occurs in very few cases. If it happens, it is because the player already had a problem. Changes in limits are measured and monitored daily, weekly and monthly –so a transition across to a new gaming activity should, in theory, make it very rare for limits to be changed by starting a new gaming discipline with the same account. 
AS: There isn't an operator in the industry that wants to see this. That's not only on moral grounds, but because the longevity of any customer relies on them having a safe and enjoyable gambling experience. Safeguarding against problem gambling should always be adhered to, therefore, not least at important interfaces like product cross-sell which we're discussing here.
As a result, its incumbent upon the operator not to overwhelm newly converted customers with incentives. Instead, any prompt to try a new product should feel proportionate, appropriate and, above all, non-intrusive to the sports betting proposition for which they originally came.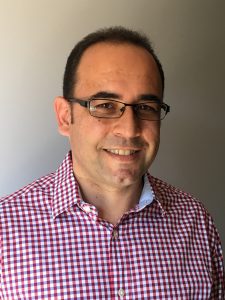 SS: We must remember that virtual sports are not instant win casino games such as slots. These are scheduled games that take place with at least two minutes gap between events. In essence there is not much difference between this and in-play betting on live sports events.  Regardless, there are a host of measures in place throughout our business to ensure that responsible gambling is adhered to at all times.
Stringent certification of our games guarantees that our product offering is always above standard, and we only operate in regulated markets. Player protection is not only front and centre of our product design but is a pillar of every teams' output across the company. The industry as a whole is subject to tough regulatory restrictions and is constantly working to better detect players that might be at risk and respond appropriately to prevent customer vulnerability.