The COVID-19 pandemic has had a significant impact on the sports betting industry. One vertical's loss has seen others gain, however, with virtuals, esports, and casino all among the beneficiaries. But will players revert to type now that live sports are resuming and how can operators retain their new customers in the long run?
In the final instalment Alessandro Sposito, head of business development at ESA Gaming, Steven Spartinos, co-CEO of Kiron, Bobby Longhurst, CCO at Pronet Gaming, Richard Hogg, CCO at BetGames.TV, Ruben Loeches, CMO at R Franco Group and Sylvain Boniver, COO at Gaming1, round-off the three day discussion.
CasinoBeats: Has cross-sell changed forever as result of the pandemic and what are the learnings in recent weeks?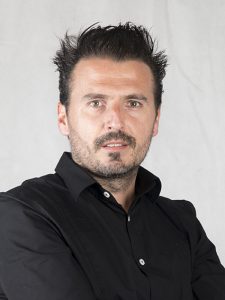 RL: Cross-selling has always been an essential tenet for growing the ARPU (average revenue per user) of your player base. After all, it goes without saying that it is far cheaper to try to introduce an existing player to new disciplines than trying to acquire a new one. COVID has undoubtably strengthened its importance and will likely be a core part of most operator's strategies for the foreseeable future.
Given my position as CMO, I can say with full confidence that players need more than just a bonus to adapt to a new gaming discipline. Players need to be presented with some sort of challenge and/or reward incentive to stay. Tournaments around slots, blackjack and others have proven to very useful tools in recent weeks.
AS: Time will tell. What we do know is that many operators have had to work a lot harder to retain their customers over the last few months, particularly in the absence of live sport. They've had to look at alternative products and how best to present them.
If that leads to a more thoughtful approach going forward then it won't have been a bad thing in the long run. Product diversity and marketing that is in- tune with the shifting sands of consumer interest have never been more important.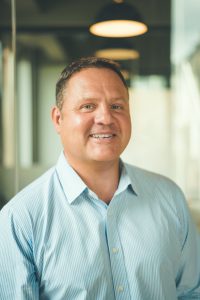 RH: As an industry, we've certainly learned a lot in recent weeks. For example – many touted virtuals and slots to be our industry's silver bullet during the lockdown. The reality however is somewhat different, with live betting games and esports proving to be two of the biggest attractions for newly acquired sportsbook customers.
For us, the key takeaway here is that betting on live outcomes (esports, live dealers) will always be a stronger cross-sell than the world of RNG-based betting offered by slots and virtuals for those players who want a fixed odds betting experience. Operators looking to future-proof their portfolio would do well to take note.
In light of what has been effectively an ongoing recession, we've also learned that the key to player engagement is a low-spend proposition without the risk of big losses. Given that the majority of players the world over have been observing social isolation, this makes perfect sense – with a strong preference for products that offer live entertainment for hours without emptying their wallet.
SS: Daily lives in general, not just in this industry, have massively shifted due to the pandemic which will likely have an impact on customer behaviour moving forward. Online may become the main contender as people find comfort in placing a bet in their own home rather than at their local betting shop. Player tastes are likely to evolve too, with some finding that they enjoy one vertical more than another.
It is only with time, however, that we will be able to fully understand the impact on change in behaviour and preferences. This period has been a learning curve for many businesses and people alike. It is important to remain on top of the times and always offer your players the right products.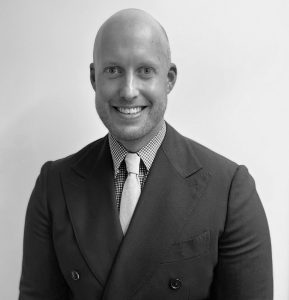 BL: The main lesson here has to be not to be too over reliant on one offering. Of course, nobody could have predicted the events that have unfolded in recent months, but it has highlighted the need to offer a more rounded portfolio to players going forward.
Our quick-thinking team moved into action to completely redevelop our UX in order to make products such as esports and virtuals the focus of our platform offering. This allowed our operating partners to market virtual football and racing as though it was prime-time Saturday with Premier League action and racing from Aintree.
It also introduced players to entry level RNG offerings, with virtuals obviously needing no prior knowledge to enjoy. That again introduces another form of cross-selling for operators, with those recently converted RNG players now potentially keen to venture into slots and other casino games.
SB: We have not seen a large transfer of sports betting customers to casino. Having said that, the recent resumption of some of Europe's most popular leagues has generated a significant uptick in sports betting activity. This is likely to increase further, firstly because more and more professional competitions will be restarting in the coming weeks. Secondly, when they do, many of the most passionate fans (those who usually watch their team live from the stands) will now be following the action from home, thus boosting the probability that they will put a bet on.
What we can say however, is that online casino has always seen an uptick in activity during major sporting competitions, with the return of live fixtures likely to attract similar crowds. Whether that rings true this time around remains to be seen given this year's developments – but it's certainly an area to watch.
CasinoBeats: How important will product diversification be for operators going forward?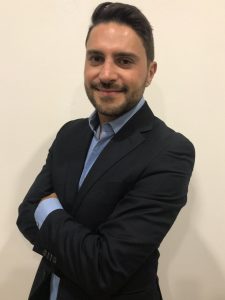 AS: It's always been important, in truth, and that has not changed. What recent months have shown a particular light on, however, is that branding customers as a particular type is almost always incorrect. There is so much more movement across products now and they are far less likely to continue doing what they've always done.
Cannier operators are future-proofing their businesses by adding products and revenue streams within sportsbook that facilitate that movement. We are seeing a lot of interest in our games as a consequence.
RL: In my view, it's essential. Having the most complete offering needs to be the imperative for all operators right now. Not only does this mean the usual assembly of virtual gaming, esports and live roulette, but the complete user experience also needs to be taken into account.
This needs to go beyond the entertainment you have to offer – operators need to start thinking about things such as innovative methods, such as cryptocurrency and the like, ensuring they can appeal to a broad spectrum of demographics.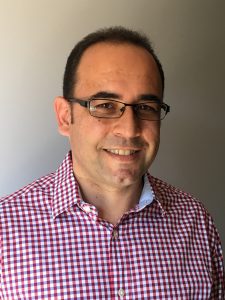 SS: If there is one concrete takeaway from this remarkable period, it is that product diversification is a key to expansion and all businesses should invest in it. The step-increase in demand Kiron has experienced in the last few months demonstrates recognition of this measure and reflects the number of sportsbooks and casinos which have used this period to strengthen their product portfolios with a more varied content offering.
If operators wish to increase the sales associated with an existing product line, they will need to take advantage of this strategy, particularly as change may result in stagnant or declining sales.
RH: It's going to be imperative, and we need to see a change in the status quo. Pre-pandemic (and as a rough average), we'd expect to see operators focusing up to 70 per cent of their efforts on sports and nothing else. This of course has proven to be a tough lesson this year. Those who focus on retail environments are really going to have to forge their relationships online.
We have no idea when retail will be returning to the 'normal' we have seen in the past. Moving forward, there needs to be far more focus on alternatives beyond just RNG-based gaming. Clearly the majority of sportsbook customers are not accustomed to riding their luck on algorithms; and any pandemic-proofed portfolio needs to do more to incorporate the live-betting products that have been proven player favourites in recent months.
It is essential that suppliers take onboard the lessons learned from betting activity, especially when it comes to providing the low-spend, extended sessions that have proven to work so well. To that end, we're looking to optimise our products accordingly. We've already reduced the play time for three of our most popular lotteries by 25 per cent, which has not only greatly increased engagement – but also ensured a significant boost in operator revenue.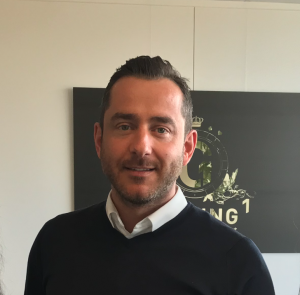 SB: At Gaming1, our founding mission is to provide a 360° offering that maximises the synergy between retail, online and other verticals – and we'll certainly be incorporating our learnings from the past few months. We are diversifying our portfolio with a revamped virtuals package alongside world class esports content and premium quality poker options – all of which we're very excited about.
Back in our home market of Belgium, we are the proud partner of leading poker specialists Pokerstars, and the recent uptick in online poker activity has partially compensated for the closure of our Belgian land-based casinos – which has served us well. Indeed, poker has proven to be hugely popular in recent months, and any operators without a credible offering would do well to take note moving forward.