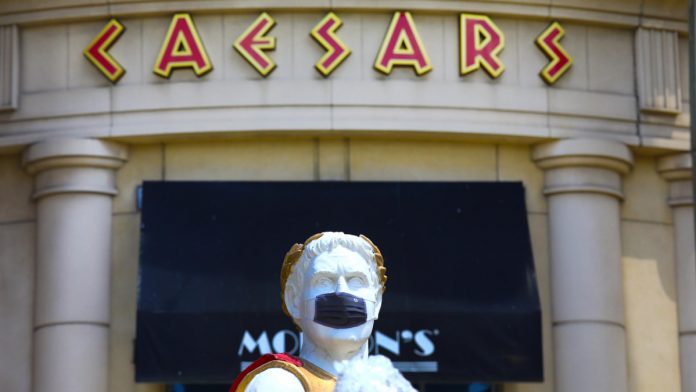 After being given the green-light to reopen by Governor Phil Murphy, Atlantic City casinos have subsequently began welcoming patrons back through their doors in recent days.
Permitted to resume operations from July 2, after more than 100 days of closure, the familiar sights and sounds returned, albeit with a series of heightened initiatives designed to ensure the safety of all involved.
Lauded as "a critical moment for our industry" by the Casino Association of New Jersey, not all properties have returned, however, with Borgata Hotel Casino & Spa deciding to remain closed given the impact the executive order will have on the experience they are accustomed to providing.
We respect the Governor's decision to postpone the reopening of indoor dining in New Jersey to protect the public. Given this decision, our property Borgata Hotel Casino & Spa in Atlantic City will remain closed. pic.twitter.com/XTNxyw212R

— BORGATA (@BorgataAC) June 29, 2020
Sit back and allow CasinoBeats to run through a number of those establishments that have returned to action.
Caesars Entertainment
Caesars Entertainment has welcomed guests back to its portfolio of Atlantic City properties, following a ribbon cutting ceremony at its Caesars' Boardwalk entrance.
The casino operator has reopened its Caesars, Harrah's Resort and Bally's Atlantic City entities in accordance with the New Jersey Governor's executive orders and all state directives.
We had a fabulous day welcoming you back to our Atlantic City resorts! Thank you to all of our guests and Mayor Marty Small Sr. for attending our grand reopening ceremony. #AtlanticCity pic.twitter.com/tOfSkA4ZK1

— Harrah's Resort AC (@harrahsresort) July 3, 2020
On its gaming floors, the three have rearranged slot machine banks to allow for social distancing, and now have fewer seats to allow for better spacing at table games, with patrons also able to enjoy takeout and outdoor dining options for food and beverages.
"Today is an exciting day because we get to welcome back our team members and guests to Caesars, Harrah's Resort and Bally's and look forward to making new memories together," said Ron Baumann, regional president for Caesars Entertainment Atlantic City. 
"Our health and safety protocols are at the forefront of our signature brand of hospitality, while continuing to offer a fun and enjoyable experience for guests.  At the same time, we are excited to launch a first for us – al fresco dining experiences at each resort, starting today, just in time for the holiday weekend."
Golden Nugget
The Golden Nugget Atlantic City has also reopened its doors, doing so on the first day permitted as guests were welcomed back to its hotel, pool and casino amenities in accordance with all CDC Guidelines and recommendations.
All employees and guests are required to wear masks in all public areas, and hand sanitising stations and sanitising wipes are readily available throughout the property. Staff will be available to help assist guests with hand sanitising and remind guests of social distancing. 
"We have anxiously awaited this reopening and look forward to welcoming Atlantic City and the surrounding communities back to our hotel and casino," said Tilman Fertitta, owner and CEO of Golden Nugget Casinos. 
This is a step in the right direction to getting our employees back to work. We are following CDC, state and regulatory guidelines and taking all the prudent and essential measures to maintain a safe and clean environment for our guests and employees."
We are officially open! https://t.co/huLVzcT6hV

— Golden Nugget AC (@goldennuggetac) July 2, 2020
Hard Rock Atlantic City
Following the early release of its enhanced health and safety guidelines, Hard Rock Atlantic City became one of the first properties to welcome back customers.
Guests and workers at the entertainment venue will be required to wear face coverings with masks being provided on entrance if needed. Employees will be given PPE if required.
All guests and employees will have their temperature taken on arrival before entering the property, with those with temperatures higher than 100.4 degrees being turned away.
Welcome back! We are open and we've missed you. #HardRockACReopening pic.twitter.com/7ftxyuYt06

— Hard Rock Atlantic City (@HardRockHCAC) July 2, 2020
Resorts Casino Hotel
Atlantic City's first ever casino, and the first legal entity outside of Nevada, documented it 'Stay Safe Work Safe' strategy prior to resuming activity.
Main takeaways from the initiative will see increased hand sanitiser stations throughout the casino, glass dividers on slot machines and tables, and enhanced social distancing rules.
It feels so good to be back. ❤️ pic.twitter.com/aHMVtjnKqK

— Resorts Casino Hotel (@ResortsCasino) July 2, 2020