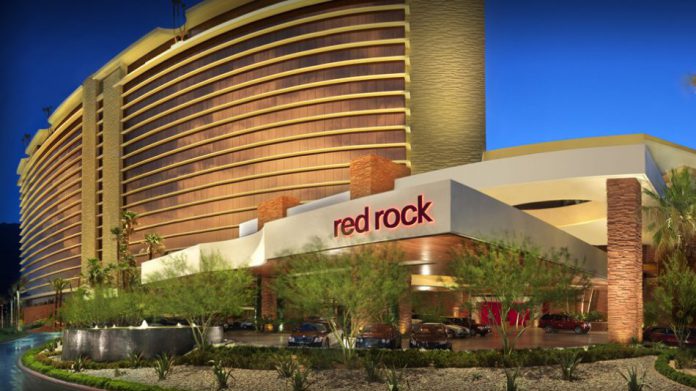 Red Rock Resorts, the parent company of South Nevada gaming organisation Station Casinos, has become the latest firm to document the significant impact that enforced closures brought on by the ongoing COVID-19 pandemic has had upon operations.
Addressing the "unprecedented challenges" posed, the group's roster of Nevada-based businesses shutdown operations on March 17 following a mandatory order by Governor Steve Sisolak. Similarly, northern California's Graton Casino Resort, which is managed by the company, closed on March 17.
On June 4, 2020, the group reopened its Red Rock, Green Valley Ranch, Santa Fe Station, Boulder Station, Palace Station and Sunset Station venues, together with its Wildfire properties. The Graton Casino Resort also partially reopened on June 18, 2020. 
Due to the enforced closures, net revenue for the second quarter dropped 77.5 per cent to $108.5m (2019: $482.9m), net loss fell from $7.1m to $118.4m and adjusted EBITDA finished at a loss of $17.3m, representing a 115 per cent swing from a profit of $115.2m recorded a year earlier.
Revenue from Las Vegas operations decreased 77.9 per cent year-on-year from $356.7m to $101m, with adjusted EBITDA closing at a loss of $12.1m compared to 2019's $106m profit.
Adjusted EBITDA from Native American operations was $5.2m for the second quarter of 2020, a 76.3 per cent drop from $22m in the same period of 2019, primarily due to the aforementioned temporary closure of Graton Casino Resort.
In its quarterly update the company explained: "Despite the severe impact of the COVID-19 pandemic on our operating results for the three and six months ended June 30, 2020, our Las Vegas properties showed strong performance for the post-reopening period from June 4 through June 30, 2020. As compared to the same period in the prior year, net revenues decreased 23.3 per cent. 
"Adjusted EBITDA increased 46.8 per cent and adjusted EBITDA margin increased 2,192 basis points to 45.9 per cent, yielding our highest June EBITDA margin ever. The improved operating results were due in large part to our streamlined cost structure. 
"However, these operating trends are based on the limited period that the properties were open in June and there can be no assurance that these trends will continue at our properties that have reopened or recur at our other properties when or if they reopen."