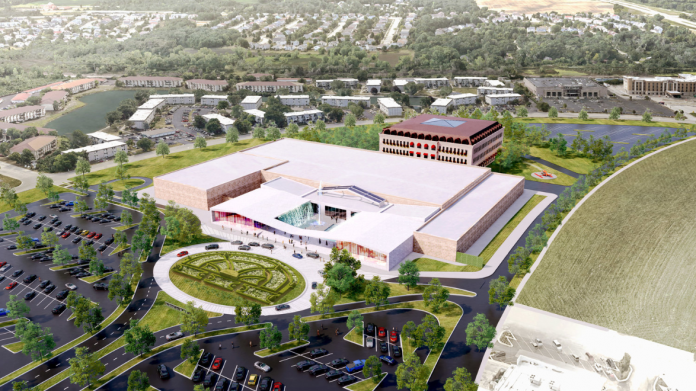 Las Vegas headquartered casino developer and operator Full House Resorts has maintained a commitment to building a new casino in Waukegan, Illinois, as the firm comments that its property portfolio has performed well despite COVID-19 imposed constraints.
With the group's land-based roster closed during the first half of the quarter, revenue dropped 65.1 per cent year-on-year to $14.5m (2019: $41.6m), net loss heighten from a little over $1m to $6.7m and adjusted EBITDA swung for a profit of $4.2m to $1.3m.
For the first six months of the year to June 30, revenue declined 44.7 per cent to $45.3m (2019: $82.1m), net loss hit $7.5m from a $3.1m profit and adjusted EBITDA finished up at at a loss of $2.6m from a profit of $7.8m.
In regards to the aforementioned mandated property closures, the operator has also included a specific month-to-month comparison within its quarterly report specifically for June.
Revenue during the final month of Q2, representing the quarter when a larger chunk of the group's properties began to enact reopening strategies, dropped 20 per cent from $14.3m to $11.4m. Adjusted EBITDA grew 60.1 per cent to $2.5m (2019: $1.6m).
After submitting an owners gaming licence application during 2019's final quarter, the company also sees its American Place proposition remain positioned as one of three  proposals, competing against North Point Casino and Rivers Casino, to secure construction rights certified by the Waukegan City Council.
In its first phase, American Place is expected to include a casino with sportsbook, a boutique hotel comprising twenty villas, each ranging from 1,500 to 2,500 square feet, a 1,500-seat live entertainment venue and various food and beverage outlets.  
If awarded the license by the Illinois Gaming Board, Full House also expects to develop and operate a temporary casino on that site while American Place is being constructed.
"After a few months of closure to help slow the spread of the coronavirus, we began the process of reopening our properties in late-May. By mid-June, all of our properties were open," said Daniel Lee, president and CEO of Full House Resorts. 
"We still have significant constraints on our operations in order to ensure social distancing and address appropriate health safety concerns. For example, we are not operating table games in Colorado and we have significantly limited our table game capacity in other markets. 
"We are not offering entertainment or any special events that would result in group gatherings. Our restaurants are operating with reduced hours and reduced capacity. 
"We are currently operating only about 1,650 slot machines to ensure proper distancing between slot players, versus the nearly 3,000 slot machines that we operated in the first quarter. 
"We are also incurring additional costs to sanitise equipment between guests, to police social distancing, to take temperature scans at every entrance, to have employees serve guests at buffets that were previously self-serve, and to provide masks and other protective equipment to employees and guests."
Adding on continued efforts surrounding sports wagering: "Regarding online sports wagering, we continue to make great strides. Two of our six permitted 'skins,' or sports wagering websites, are now live, as Smarkets launched its sports wagering app in Colorado on June 4, 2020. 
"It joins Churchill Downs' BetAmerica, which launched in Indiana at the end of last year. Our final four skins are expected to launch this quarter, pending the receipt of customary regulatory approvals. 
"When all of our contracted sports wagering websites have commenced operations, our sports wagering revenue, based on the contractual minimums, should total at least $7m on an annualised basis."