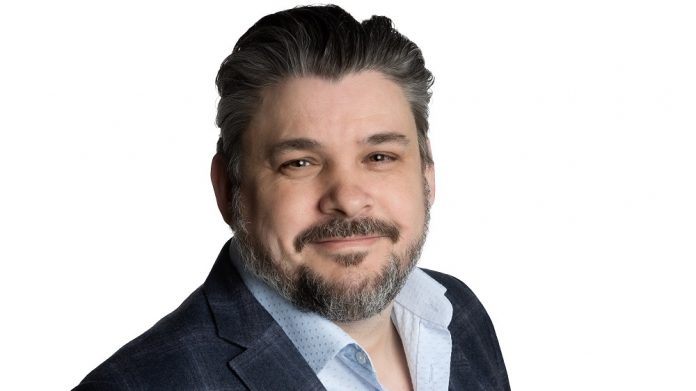 In June of this year, Stian Enger Pettersen was named by EveryMatrix as the new CEO for its casino business unit, having previously been involved in product development for both the company's CasinoEngine and BonusEngine solutions. 
A few months on, and just over a week after BonusEngine was relaunched as a standalone component of the EveryMatrix product portfolio, we spoke to Pettersen about changes to his day-to-day role, timing and key features of the relaunch, and why a 'blurring of the lines' between sports and casino has underpinned many of its 2020 projects.
CasinoBeats: Can you talk us through your move from the product side to leading the casino unit? How does this impact your day to day role?
Stian Enger Pettersen: Yeah, so I come from B2C – I joined as a product manager in 2015. Since then, I've been very involved in CasinoEngine as a platform, but also BonusEngine. In my new role, I have more responsibilities around managing people and paying full attention to the P&L items that lead up to the bottom line. So, I'm busy in areas where I don't have a lot of experience but still very much involved in the product too.
CB: What is the premise behind the BonusEngine relaunch? What's changed?
SEP: We launched BonusEngine late fall in 2017 so it's nearly three years old. It was launched under the name Unified Bonus System and was very much tied to our player account management platform. It relied on it, serving clients for both casino and sports but only those also taking the GamMatrix platform. 
From the start, the idea was that it would become modular, a product on its own. So we rebranded it as BonusEngine, because we have developed it into a system that handles its own bonus wallets without relying on GamMatrix. What that means for clients, leads and future partners is that they can take casino plus bonus, sports plus bonus, or casino and sports plus bonus – without the requirement to work with GamMatrix.
CB: Why now, though? Is this a product of recent circumstances or just the culmination of the development journey?
SEP: The timing is just the end to a development journey leading to the wallet handling of bonusing, which no longer relies on another product. BonusEngine has developed a lot in the last few years but that's more in terms of features; this is the major change because we can now cater to clients which we couldn't before.
CB: Does this open the door for more cross-vertical products? And was making it standalone a regular request from clients over the last few years?
SEP: It's been a cross product from day one, but it was a request even before we went live from clients who wanted to take the product without the PAM, like OPAP for example. GamMatrix is a great product, you can go live today and take the whole package, but if you're a tier-1 with a PAM in place that's a big move. Now you don't need to make that move.
CB: Do you have any concerns over the crackdown on bonusing in jurisdictions across Europe? Or does this tool have a major part to play for clients in staying compliant with what's still permitted?
SEP: We'd be crazy not to pay attention to the changes, and of course we do, but if we take jurisdictions individually there is a level playing field for all. We adhere to the same rules. And we offer a lot of different variants of bonusing, so it's not just about paying out a 100% bonus – it has tournaments and gamification features.
It's been the case in many jurisdictions for a while now that you should always be able to withdraw your own money. You might have to forfeit a bonus in the process, but your money is always available for withdrawal. But taking that one step further – based on my experience at least – we are moving into the way poker bonuses are given. 
You cannot give an upfront bonus with strings attached for poker because potentially players will drop that money to their friends on another website. You do the job first and then you get something – that's how it works.
So, for example, you have missions and targets. If you reach these you get a bonus with no strings attached, there's no wagering requirements. It could be you get a free bet or free spins, but the strings attached are only tied to the process up to getting the bonus.
CB: You mention missions and player targets here; can you expand on any of the other gamification components?
SEP: Another thing to mention here would be that we have also done integrations with partners specialising in gamification such as Competition Labs. In a nutshell we send data to them, so we send events, and they do their magic – the specifics of the tournaments – and back to us comes the request to give rewards based on where the player ends up. 
We also have a partnership with BlueRibbon where we've integrated their customisable jackpots, which can be considered as a gamification feature.
CB: A 'blurring of the lines' between sports and casino has been evident in many of the moves you've made this year, from the integration of virtuals to slider games and now a relaunch of the cross-vertical BonusEngine; was this a core 2020 objective?
SEP: Definitely. We had to make changes to our integration pipeline (when COVID hit) and I would say we acted very fast. For example, in March we realised the need for a wider selection of virtual sports. It became very clear for operators that it's nice to have a platform provider, someone who specialises in integrations.
So, all of a sudden you need virtual sports, okay we integrate vendors day to day. That was the casino side. And then for sports, through OddsMatrix we hugely increased our esports coverage as you had to do.
From a BonusEngine perspective, it has a lot of cross-selling features. For instance, you can run a single tournament across products. A casino bonus, say free spins, can be triggered by a player placing certain bets on sports, and the wagering requirement on said free spins might have a wagering requirement tied to both casino and sports betting. This has been a cross-selling tool since day one.
CB: And finally, what are your hopes and goals for the year ahead, both in terms of BonusEngine but also the wider casino unit?
SEP: We have a few projects in the pipeline for BonusEngine, as we always do. Right now, it's a focus on two bonus types specifically for sports that we're working on. We're also spending time on turning BonusEngine into a library of inspiration. So it's not just 'you have the training, here's the BonusEngine, now go and create your promotions'. 
Instead, it's based on what we know from serving operators for many years, where we can actually partially make the promotions for you, but you fill in the blanks to suit your needs. That's one of the focus areas for this year. Besides this, it is on rule engines. Whether it's from third party or in-house engines, we are working on data to give instant rewards. 
This isn't just for BonusEngine, but it is one of the listeners of our rule engine where if such and such happens you get something. You get this message but you also get this reward. Basically, we want to act in real time on the players' activity as much as possible.