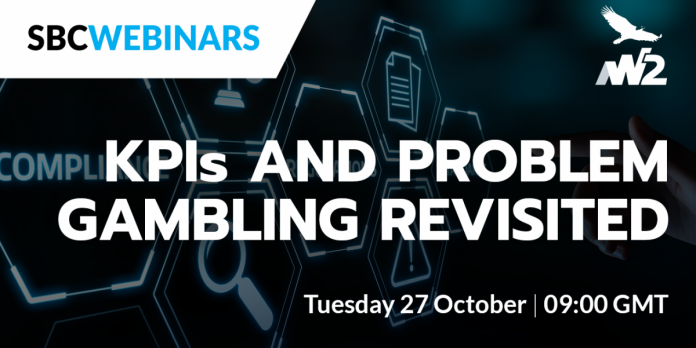 The SBC Webinars series continues on Tuesday 27 October (09:00 GMT / 10:00 CET) with KPIs and Problem Gambling Revisited, hosted by identity verification and compliance solutions specialist W2.
This exclusive webinar is a follow-up to a conference session at September's SBC Summit Barcelona – Digital, which examined the metrics regulators, legislators and operators should be using to monitor problem gambling and drive improved player protection measures.
The panellists will reconvene to pick up on some of the many questions asked by the audience at the Summit, as well as to cover some of the unfinished discussion points.
In addition to the operator, regulator, trade association and treatment clinic viewpoints from the original panel, the webinar will add an extra dimension in the form of an academic perspective.
Panellists:
Sandhya Singh – head of risk & fraud, payments & customer service, Napoleon Sports & Casino.
Yanica Sant – head of EU affairs and policy, Malta Gaming Authority.
Peter-Paul De Goeij – managing director, Nederlandse Online Gambling Associatie.
Matthew Hickey – CEO, Gordon Moody Association.
Sally Gainsbury – director at gambling treatment and research clinic, associate professor school of psychology, University of Sydney.
Moderator: Peter Murray – group head of sales, W2
Register for KPIs and Problem Gambling Revisited, Tuesday 27 October, 10:00 CET /  09:00 GMT / 19:00 AEDT.
Murray said: "The session at SBC Summit Barcelona – Digital raised a number of interesting points worthy of further examination, so the panel are returning to continue the debate and look at what stakeholders across the industry can do better.
"We're delighted that Sally Gainsbury will be joining us this time to provide some insight on how the academic community views the design, adoption and effectiveness of KPIs.
"It promises to be a fascinating and focused discussion, examining some real life examples and areas that can make a difference as we attempt to effectively minimise harm."
Join SBC Webinars to gain some invaluable insights into how to combat problem gambling and the role KPIs have to play in that.