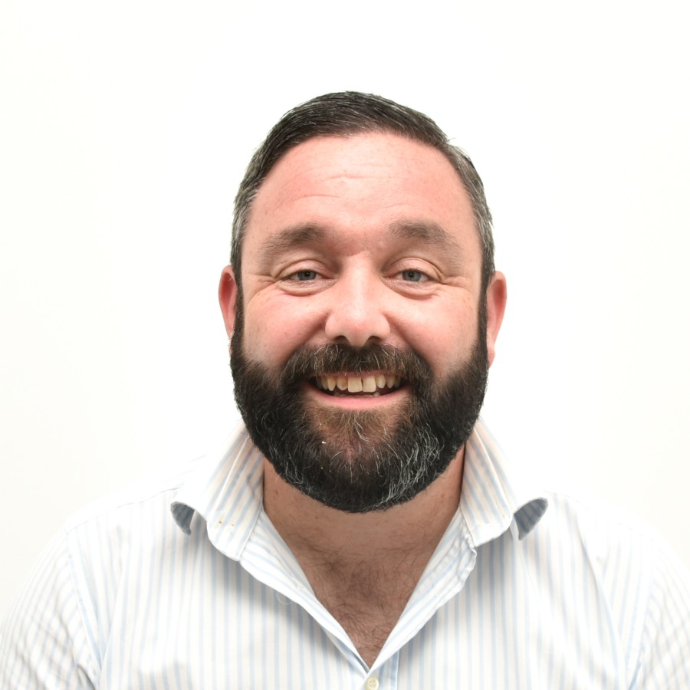 The necessity to embrace the digital ecosystem has, arguably, never been more evident than across the year of unexpected developments that has been 2020.
With its transition to focus entirely on the B2B sector well documented, Martin Collins Gaming Innovation Group's director or business development, looks at the important factors in embracing digital and retail to online strategies, with a SkyCity Entertainment Group case study also documented.
CasinoBeats: How important is embracing the digital world today and why does it matter? 
Martin Collins: The internet accounts for 21 per cent of the world's largest economies over the last 5 years and it continues to grow. As a consequence, if you want to have a share of this diversifying economy and more importantly perhaps, if you wish your brand to remain 'relevant', particularly to the ever growing 'digitally native' audience, you need to be online and you have to do it well. Moreover, although this was a steady trend, pre COVID, the pandemic has accelerated the curve. Indeed, the restriction on movement placed across the globe has in turn resulted in more revenue, as a percentage, being spent online. 
CB: What opportunities does a digital transformation provide to a land-based operator? 
MC: Many of the land-based, retail focused brands that were online prior to COVID, managed to alleviate their retail losses by shifting much of their play into their online offering. This, seamless, shift to an online focus resulted in those who executed successfully, driving an equal amount, or even more revenue than they would have done in retail only.
On the basis of GiG's omnichannel data, for example, we know if an online casino is set up appropriately, in line with the land-based customer retail experience and expectations, they can harness their 'brand equity' and already existing loyalty to engage existing customers in an entirely new online channel.   
"The internet accounts for 21 per cent of the world's largest economies over the last 5 years"
CB: What analysis goes into delivering a strategy to take a land based casino online?
MC: Whilst we are going through the 'commercial' process, we are consistently gathering data to understand the extent of the opportunity. This would include the market(s) where they want to operate, their existing brand equity in these markets, the competition, the regulation and licensing as well as the opportunity from a below the line marketing perspective, to name but a few. Armed with this information, we can begin to understand the potential trajectory and how best to deliver positively and set everything up to deliver against that strategy. 
CB: How does GiG support the expansion of a partner's growth into the new vertical of an online casino? 
MC: Generally when a 'land-based' casino decides to take a step into the digital world, they have very little, or even no experience or understanding of how you can supplement your retail revenue, with an online offering. In the early stages of the partnership therefore, we have to step in and use our expertise to set up, but simultaneously, educate the client on the various nuances of online casino.
Given our strategy, where we focus specifically on regulated markets, this also means a lot of complexity, particularly when we are offering our full 360 degree product and services solution. Therefore, we literally need to support the partner every step of the way. This could stem from the configuration of our products to be sure that they are in line with the regulation to the set-up of the customer journeys through our frontend solutions.
The set-up, launch and the early months are key to gaining the right trajectory and ultimate success and our managed services teams will work with the client to highlight the performance of their brand against expectations. This will be done via pre agreed KPIs and a monthly performance report. As the brand inevitably grows online, we will also continue to take steps to help educate our client around their digital proposition.
"Technology is very much changing the outlook of organisations across every sector and vertical"
Some of our clients ultimately want to be able for us to take a steps back from the 'services', which are mainly media, CRM and operationally driven, managing the entire customer lifecycle, so they are keen to offer a truly 'brand led' journey with their own people eventually. On the other hand, some are keen for us to own this for the duration of the contract. 
CB: How does the organisational structure of an online offering differ from that of a retail offering?
MC: Technology is very much changing the outlook of organisations across every sector and vertical you can imagine worldwide. In gaming, there is no difference. Every organisation is trying to utilise technology to the best of their ability to drive operational efficiency.
No questions. However, with online organisational structures, if your technology partner is driving value across the entire operational chain, they should be consistently considering how it can make the life of the individuals using the product daily easier. At GiG, we are continually analysing the views of our own and client's operational staff to try and understand their issues with the platform to help drive relevant improvements.
Furthermore, as an organisation that previously operated a multi-brand B2C offering, we know the importance of controlled and efficient OPEX and how to drive positive efficiencies in these areas. This is what we stand for and are driven to deliver on your behalf. In turn, we believe your online organisational structure will not have to be anywhere near as complex as your retail offering. 
"Responsible gaming is a key factor in all considerations at GiG"
CB: What steps can land-based operators take to ensure the success of their digital transformation, and how can digitalising processes support the success of a land-based operation? 
MC: As with any business, data is key in delivering a successful online offering and our 'Data Platform' allows you to determine what is important and how to best define how it is affecting success. The solutions come with various 'standard' 'real time' reports, which are specific to the jurisdiction where you operate.
However, you can also gain direct access to the data with our SQL Connectivity feature and build your own reports and dashboards at will. What this allows you to do is truly understand the performance of your online business and take steps to iterate and improve where necessary, always knowing you are making the right decision.
Combine this with our rules engine and you can even automate your data driven decision making, driving down your OPEX requirement and increasing your profitability. 
CB: What additional support does a land-based operator need to consider to ensure their digital operation is compliant with responsible gaming? 
MC: Responsible gaming is a key factor in all considerations at GiG. We believe that by supporting your customer base, you can drive a stronger, more sustainable business in the long term. As a consequence, from a 'technical' perspective, we will always ensure your offering is fully compliant and in line with the most up to date regulatory scenarios in your jurisdiction.
This could stem from a requirement for bespoke development work, or even a small tweak from a configuration perspective. Either way, we will support you to ensure the product is compliant. From a services perspective, depending on the managed services you decide to take will determine the support you will receive from a responsible gaming perspective.
"SkyCity were very much an advocate of GiG's Managed Service solution"
As outlined above, we can manage your entire customer journey, start to finish. Indeed, as part of our operational offering, we have a specific player safety team that controls your entire responsible gaming strategy and approach. Armed with models on our 'Data Platform' and ever improving AI, we can help responsible gaming become a core component of your strategy and drive solid 'trust' in your brand.
CB: What can be done when entering the digital space to ensure that a digital offering doesn't compete with the land-based operation? 
MC: It is incredibly important to understand that online is not instead of retail. They should be part of a whole and work together and compliment each other in order to provide the customer with a fuller experience that can include both an online and a retail casino experience.
However, to be truly successful, the seamless nature of this scenario has to be supplemented with technology. When functioning well this will also  further increase the 'brand equity'. However, it is also important to ensure you have a solid strategy and timeline outlined with key achievables working together daily towards achieving a utopian reality. 
To conclude, we asked GiG's director of managed services, Nicola Fitton to tell us about a client that has successfully embraced the digital space with GiG. 
NF: SkyCity in New Zealand was one of the first retail to online solutions we delivered. From the beginning it was very much a partnership and we were both driving 'win-win' scenarios and continue to do so to this day. 
As a consequence of this approach, we have created a very solid online casino experience for their customers by leveraging their incredible brand equity coupled with our digital expertise we have yielded some fantastic results including rapid growth with over 35,000 customer registrations to date. They also recently reported a huge winner, where a lucky Rotorua based customer won over $3m. 
SkyCity were very much an advocate of GiG's Managed Service solution and by working closely with them, understanding their brand and overall strategy they allowed us to take full control of their BTL media spend, the CRM strategy and all operations. 
Thus, we were driving their entire customer journey through our bespoke frontend solutions with a key focus on optimisation and responsible gaming to ensure that both brand and player protection was at the forefront of our mind.