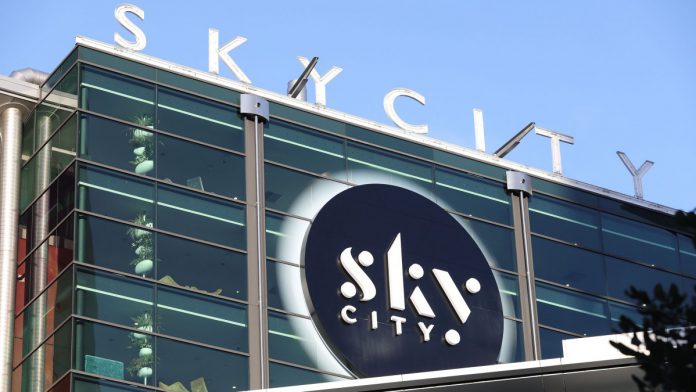 SkyCity Entertainment Group's Project Nikau initiative has been crowned the winner of the 2020 Deloitte Top 200 award for diversity and inclusion leadership.
Gaining the recognition at a ceremony in Auckland, the awards celebrate exceptional New Zealand businesses and business leaders, and their focus on resilience and rebuilding for the future.
Over the past few years SkyCity's diversity and inclusion initiatives, such as Project Nikau and the Tahuna Te Ahi leadership programme for Māori employees, have championed diversity in all areas and driven a range of activities to build leadership capability in Māori, Pasifika and women leaders.
Claire Walker, SkyCity chief people and culture officer, stated: "Project Nikau began out of a conversation about what SkyCity had in abundance that could be given back to our communities to meet a need.
"What SkyCity has is jobs, entry level jobs with a secure career path, and with the knowledge that youth employment is a significant challenge for each of the communities in which we operate, particularly for Māori and Pasifika, we galvanised our path to contribute."
Project Nikau, a pathway to employment project for vulnerable young people targeting Māori and Pasifika, initially aimed to employ 30 young people who had experienced exclusion from employment opportunities and poor employment outcomes in sustainable, full-time roles at SkyCity.
To date 50 young people have participated in the pilot phase of Project Nikau, of which 66 per cent of participants (pre COVID) remain employed.
"To meet this objective SkyCity engaged with over thirty organisations including the Ministry of Social Development to develop an evidence-based programme to transition young people from their communities into employment at SkyCity," explained Walker.
"Evidence suggests that young people need a minimum of two years support and mentoring for a pathway to employment programme to be successful, so we employed a youth mentor to support participants, facilitate connections to whānau and community groups, and manage the Tuakana–Teina (peer support) model between participants and existing employees.
"Internal cultural changes were executed to enable the programme to succeed, developing managers and employees to view youth employment empathetically, co-designing personal learning and development plans for each participant, in partnership with Te Puni Kōkiri and reinforcing authentic relationships with iwi, hapu and whanau."