Amid a busy end to a year full of unexpected developments, Playson continues to make notable stride via a multitude of distribution deals as well as making numerous additions to its burgeoning igaming portfolio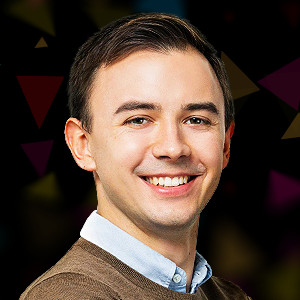 One of its most recent titles adopts one of those most tried and tests online casino themes, as Vsevolod Lapin, head of product at Playson, gives CasinoBeats the lowdown on Legend of Cleopatra: Megaways.
CasinoBeats: Legend of Cleopatra Megaways marks the first Playson game to utilise Megaways, what prompted the company to acquire the licence? 
Vsevolod Lapin: We've been thinking about the sequel to our hit-title Legend of Cleopatra for a while now and how the new version would need to exceed the expectations of fans who enjoyed the original release. Megaways has grown to become a real player-favourite across multiple markets and once we started brainstorming ideas of how the mechanic could be incorporated within the game's theme, we knew this sequel would be a game-changer for our portfolio. 
Bringing Megaways into the Playson family of titles will also allow us to reach even more players, while diversify our offering too. The key for us is how we utilise the mechanic in a way that hasn't been done previously, as well as enhancing the gameplay that Playson fans have come to expect with our slot titles. 
"We have a proud heritage of re-inventing at Playson"
CB: Talk us through your first release incorporating Megaways, how does it differ from the original release? Why did you choose an existing title to debut Megaways?
VL: The original title has pyramid-type reels with 100 lines, which is quite a big number of pay lines for a slot and provides players with greater chances to win. When establishing the gameplay for the sequel, we knew we wanted to preserve key elements of the classic game, such as the increased pay lines, different ways of winning and the alternative game field. It was an obvious decision to incorporate Megaways, which has allowed us to really ramp up the gaming experience by introducing a colossal 200,704 ways to win. For us, it's the perfect way to bring the next version of the popular title to the market. 
For this Megaways version, we've created a different take on collapsing symbols and introduced a top bonus row that's different from the classic mechanic that players will already be familiar with. When all symbols on the sop bonus row collapse, it triggers the free spins bonus. Also, up to three Scarab badges can appear on bonus row symbols, each increases the multiplier by one and applies for upcoming payouts within the current spin. 
CB: Given the vast number of suppliers that now use Megaways, how will Playson be making use of the mechanic that will differentiate its games?
VL: We have a proud heritage of re-inventing at Playson. Our Funky Fruits portfolio and Timeless Fruit Slots series are perfect examples of how we've taken classic formats and rejuvenated them with modern twists that adds something different to each gameplay. We're focused on taking the same approach with Megaways and produce something different that's already available on the market. We simply couldn't allow ourselves to release a Megaways game without an additional twist. 
"The overwhelming feedback … is that they would love to see more titles from Playson"
The way in which we've introduced collapsing symbols and an additional row on the game field to the Megaways model is testament to our commitment to bring an alternative experience for players. Our mathematicians will never stop thinking of new mechanic variations for Megaways and other game concepts.   
CB: Looking ahead to 2021, what can we expect from Playson? Do you have any major game launches planned or significant changes to your overall offering?
VL: We're planning to push even harder and quantitatively expand our offering. That would be a nut to crack, as we're aiming at increasing the engagement of the new concepts. The overwhelming feedback from our operator partners is that they would love to see more titles from Playson, so that will be our priority for the year ahead. We will continue to expand both of our classic portfolios, Timeless Fruit Slots and Funky Fruits, as well as introduce new featured games based on market demands. 
CB: Is Playson looking to expand into any other territories? How important will the newly-regulated German market be to the company's strategy in the new year? 
VL: We're anticipating new markets to become regulated in the next year across Europe and beyond, and Playson is more than ready to embrace new guidelines and adapt to changes as we continue to build our footprint. The games we produce are enjoyed by players in multiple markets and we have no hesitation in moving into new territories if it's right for us. 
Our games have already been certified for use in Germany and are looking forward to the new statistics after the regulation comes into force. We're very confident players across the region will enjoy the games we have to offer. 2021 is sure to be an exciting year for Playson and we can't wait to get started.