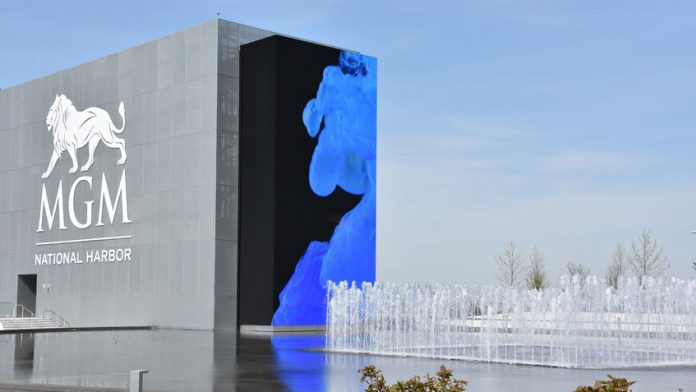 MGM Resorts International's largest shareholder IAC/InterActiveCorp has set out its support of a proposed Entain transaction, signalling that its additional investment into the group for this purpose could be up to $1bn.
The company last week confirmed a proposed offer of 0.6 shares for each Entain share, which, based on closing prices on December 31, 2020, represented a value of 1,383 pence per Entain share and a premium of 22 per cent to Entain's share price.
Again acknowledging that despite its update "there can be no certainty" of any firm offer following, it was indicated that a partial cash alternative could also be made available to Entain shareholders.
IAC has indicated in its letter of intent that it would be willing to consider funding a portion of the partial cash alternative through a further investment in MGM due to its confidence in the group and its prospects.
In a media release it was said that: "In accordance with Rule 2.10 of the UK's City Code on Takeovers and Mergers, MGM confirms that, it has received a non-binding letter of intent from IAC/InterActiveCorp, MGM's largest shareholder with interest in 59,033,902 MGM shares, setting out IAC's support of the proposed transaction."
IAC says that the business combination would "position the combined company as a pure play omni-channel global leader in gaming and entertainment," in addition to lauding an acceleration of growth and market penetration of MGM and Entain's BetMGM US joint venture.
New York headquartered IAC adds that "the future of gaming will be omni-channel, and the long-term winners in global gaming will deliver customers compelling digital and physical experiences under one brand and loyalty program and will leverage customer acquisition spend across a holistic consumer journey in gaming".
It was further commented that a strong balance sheet and robust annual free cash flow generation would also allow the combined business to aggressively pursue its growth objectives such as US online market penetration, new development in key international gaming markets, future M&A and returning capital to shareholders.
IAC has to date invested approximately $1bn in MGM with an initial investment thesis of accelerating MGM's penetration of the $450bn global gaming market. It was noted that the group will continue "to strongly support this objective for MGM whether or not a transaction with Entain is consummated". 
Under Rule 2.6 of the City Code on Takeovers and Mergers, MGM has until 5pm on February 1, 2021 to either announce a firm intention to make an offer for Entain, in accordance with Rule 2.7 of the code, or announce that it does not intend to make an offer.