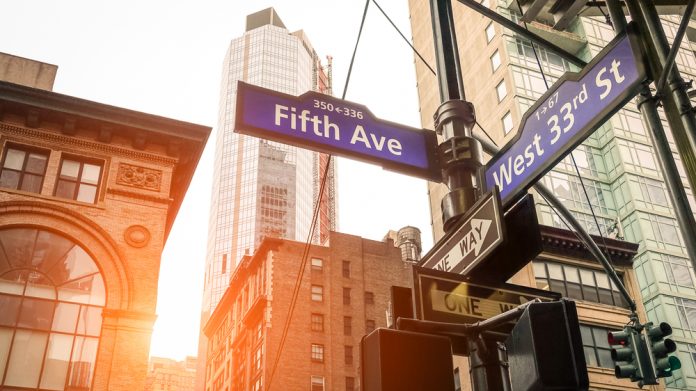 Spectrum Gaming Group has determined that New York's gaming market will return to pre-COVID levels in 2023, as the group delivers a bumper estimate for combined retail and digital sports wagering across the entire state.
The long awaited 358-page study, published by the New York State Gaming Commission but authored by the Pennsylvania-based research firm, estimates that brick-and-mortar and online sports betting in the jurisdiction boasts the potential to generate between $816m to $1.14bn.
This estimate is based on the annual per-adult GGR estimate across the United States of $50 to $70, adjusted for household income and population in each state. For New York State, $50 to $70 translates to $53 to $74 per adult.
As the state weighs-up proposals to legalise mobile sports betting, the findings in the delayed report follow governor Andrew Cuomo's pivot on the activity earlier this month via the introduction of legislation to authorise mobile sports wagering as part of the 2021 State of the State. 
Under the proposal, the NYSGC would issue a request for proposals to select and license a sports operator or platform to offer mobile sports wagering in New York. 
This operator or platform must have a partnership with one of the existing licensed commercial casinos. The Commission will also require any entity operating mobile wagering apps include safeguards against abuses and addiction.
Spectrum notes that: "To quantify the degree to which the presence of digital wagering will impact our retail estimates, we assumed that digital wagering in New York could achieve the same percentage of overall sports wagering GGR observed in New Jersey – roughly 82 per cent. 
"Applying that assumption to our state-wide New York estimates suggests that digital GGR could be $669m to $937m, while retail GGR would be reduced to between $147m and $206m."
The 'New York Gaming Market Study Report' also estimated that most of the decline in retail GGR caused by the addition of digital wagering would be felt at the downstate VLTs and at OTB facilities.
Furthermore, Spectrum also indicates that stabilisation of revenue with respect to mobile sports betting would occur three to five years after commencement. 
The analysis also found that at a 10 per cent tax rate, retail and mobile sports wagering would generate between $72m to $104m in tax revenue to the state.
"This report provides a valuable tool for the Commission and policy makers to use as discussions continue on the future of the gaming industry in New York," said Brad Maione Commission spokesperson. "This report should assist with making sound fiscal decisions."