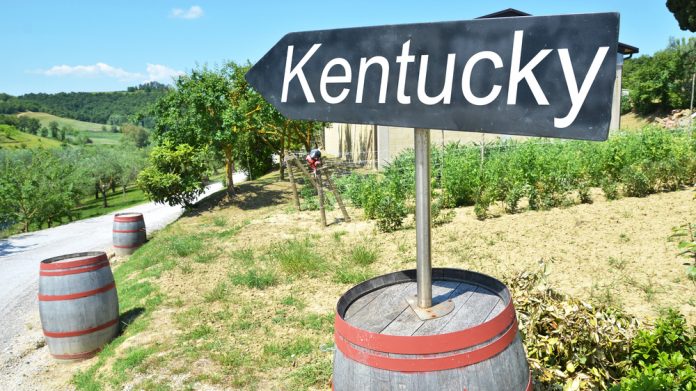 International Game Technology, via its IGT Global Solutions subsidiary, has secured a four-year contract extension with the Kentucky Lottery Corporation.
This will facilitate the continued provision of its iLottery platform and mobile app, as well as adding new IGT PlayLottery content to the group's existing digital games portfolio.
IGT PlayDigital will install its PlayRGS digital game delivery technology, which intends to allow the Lottery to expand its portfolio of instant play games with new features and promotional capabilities. 
The group will also add the Lottery's daily Pick 3 and Pick 4 draw games to Kentucky's iLottery line-up, as well as its Cash Pop game which is an exclusive draw-based title that gives players the ability to strategise their wager and create their own personalised experience every time they play.
"For more than 30 years, IGT has continuously helped modernize the Kentucky Lottery's offerings to ensure they suit the ever-changing player needs and market opportunities," explained Mary Harville, Kentucky Lottery president and CEO.
"When we first introduced iLottery games with IGT in 2016, we offered three draw games and five instant play games. Extending our contract with IGT allows us to grow our portfolio to offer a total of eight draw games, including three new ones to the digital space, and more than a hundred compelling instant play games that will entertain players and contribute to the Lottery's record-breaking annual sales growth."
In addition to new games and the digital platform, IGT will provide performance analytics to recommend and identify specific opportunities for iLottery growth, in addition to continued system, software and marketing support for the program
"Now more than ever, lotteries are looking to evolve the traditional lottery player experience through the introduction of iLottery play, and IGT is excited to help the Kentucky Lottery benefit from the evolution of its digital games portfolio," said Enrico Drago, IGT PlayDigital senior vice president. 
"The Kentucky Lottery was at the forefront of this initiative, and we look forward to bringing additional innovative draw games, like Cash Pop, and engaging PlayLottery instant play themes to the Lottery's players."
The Kentucky Lottery has been a customer of IGT's since the Lottery's inception in 1989. In 2016 IGT began providing its PlayLottery products and solutions for the Lottery, and in early 2020 it executed a two-year iLottery extension.