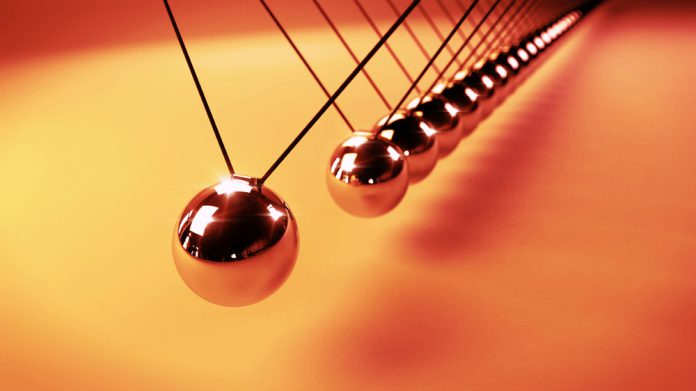 Penn National Gaming has lauded the "tremendous growth" of its interactive division, as the operator heaps praise upon its online betting and gaming divisions, as well as community contributions, during "one of the most challenging years".
The comments come as the group documents its performance during 2020's fourth quarter, which saw revenues and adjusted EBITDAR trend ahead of forecasts before COVID-19 related closures in Illinois, Michigan, and Pennsylvania and increased restrictions in Ohio and Massachusetts (among other states) began in mid-November.
As revenues dropped 23 per cent to $1.02bn (2019: $1.34bn), adjusted EBITDAR's nine per cent decline year-on-year, from $399.4m to $365.4m, is said to reflect structural changes that were put in place with the onset of the pandemic".
For the full-year ending December 31, 2020, PNG reports a 32.4 per cent revenue drop to $3.57bn (2019: $5.3bn), adjusted EBITDAR of $1.09bn, a decrease of 31.7 per cent from $1.6bn, and net loss of $669.1m compared to net income of $43.1m a year earlier.
Jay Snowden, president and CEO at PNG, commented: "As we reflect on 2020, I couldn't be prouder of the resiliency and determination shown by our corporate and property team members during what was undoubtedly one of the most challenging years for any of us from a personal and professional standpoint. 
"We have endured unprecedented changes to our business, created and implemented enhanced safety protocols for our team members and guests, and withstood natural disasters that brought damage to several of our southern properties and left many of our team members displaced in the midst of a global pandemic. 
"Yet, despite these challenges, the company has continued to execute on its long-term strategy by re-evaluating and re-imagining our operational norms and product offerings while accelerating our digital transformation."
Alongside the aforementioned praise of its interactive division, Penn National details an increasingly positive performance of its Hollywood Casino igaming product in Pennsylvania, strong showing at its 16 retail sportsbooks, and the introduction of the Barstool Sportsbook mobile app as driving the growth.
The latter registered over 48,000 customers and generated a total handle of $27.5m during the first ten days of operation in Michigan, after the Great Lakes State debuted its digital market on January 22, 2021. PNG stipulates a ten state target by the close of the year.
On a retail basis, the firm says that it has witnessed "very strong results" since the Barstool rebranding of sportsbooks at Ameristar Casino Black Hawk, Greektown Casino Hotel, Hollywood Casino Lawrenceburg, and Ameristar East Chicago.
With momentum expected to pick-up as COVID restrictions ease, plans moving forward include the continuation of its rebranding policy, beginning with its Pennsylvania properties in the first half of the year.
Asserting that the group has been "battle tested" throughout 2020, PNG is striving to build upon the momentum gained across the online casino and gaming sectors "to generate significant long-term shareholder value and stronger communities".
Snowden concluded by addressing pride at further operational executing demonstrated by the firm during the reporting period: "In addition to executing on our operational strategy, I am proud of the way our company rose to the occasion to support our team members and host communities in these times of unprecedented need and heightened social justice awareness. 
"Through the Penn National Gaming Foundation, we created a separate COVID-19 Emergency Relief Fund for the benefit of affected team members, with contributions of over $3.7m from our board of directors, CEO, senior management team and the Penn National Gaming Foundation. 
"In addition, we provided $13m in one-time holiday cash bonuses in the fourth quarter to our non-executive team members companywide to help with the financial impact to their families from the pandemic. 
"We also created the Hurricane Laura Relief Fund with an initial contribution of $2.5m to help our community and team members impacted by the storm, in addition to providing more than $6m in full wages and benefits to our team members during the property closure."