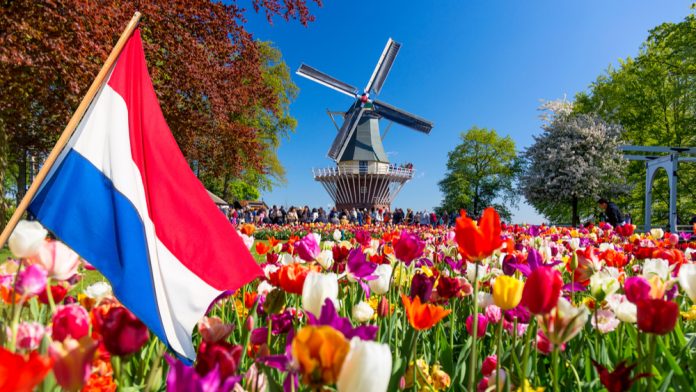 A white paper, compiled by Online Casino Ground, has signalled that the emerging Dutch online gambling market is set to become one of Europe's 'biggest' with local players already spending more money on gambling activities compared to other major European jurisdictions. 
According to player research conducted by Online Casino Ground, Roulette is currently the most played online casino game with its Dutch customers at 32 per cent with Blackjack narrowly behind at 31 per cent. Slots are enjoyed by 25 per cent while bingo, Baccarat and online poker combined is played by 12 per cent of players.
Scheduled to come into force later this year, the new online gambling legislation within the Netherlands will allow private offshore operators to apply for a licence for the first time. 
Online Casino Ground commented: "With the new Dutch legislation finally just a matter of weeks away we are excited to see the potential that lies ahead for incoming operators and other stakeholders. The data points towards a healthy start for the online market with players ready to embrace the new offering.
"There is no surprise that many major industry names have expressed an interest in entering the Dutch market. The legalisation of online gambling in the Netherlands comes at a time when the Dutch player is primed to welcome legal offerings, willing to spend more money than many of their European counterparts, and additional gambling options will entice a whole new audience."
Cited in the white paper, the current restrictions on online gambling in the Dutch gambling law has forced almost 50 per cent of sports bettors to unlicensed sites that offer products such as live betting and bonus promotions.
Sports betting is expected to be the most popular type of gambling, excluding lotteries, when the new market opens, followed by online casino which would be made legal in the country for the first time.
The potential of the market is said to be 'significant' with the Dutch online gambling spending per capita being higher than Germany, on par with France and only slightly behind Spain. The average Dutch player spent €182 a year on gambling activities in 2019.
The number of active players in the regulated Dutch market has also significantly increased over the years and spiked from fewer than 500,000 in 2015 to 1.2 million in 2019, with gross gaming revenue rising from €296m to €3.1bn in the same period.