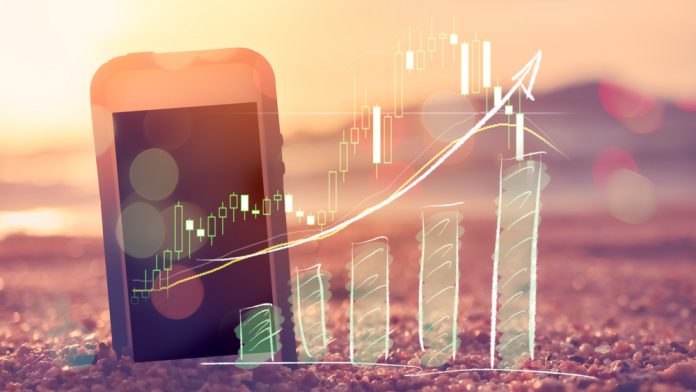 Online gaming was a key driver of performance for Inspired Entertainment after it recorded a nearly three-fold increase in online revenues in 2020.
Publishing a trading update, Inspired Entertainment noted that online revenues rose from £1.2m in January 2020 to £3.1m in December. 
The company's online casino and virtual sports division is also said to have 'outpaced the general market' despite industry-wide trends also following an upwards trajectory.
A large portion of the growth recorded in 2020 was attributed to the company's existing customer base in Europe – something which Inspired Entertainment explained was a reflection of 'the growing migration of end users to online platforms, an increase in the volume and popularity of the company's new proprietary content, significantly improved game quality, strong account management and the launch of Virtual Plug & Play and Inspired's complete end-to-end online and mobile all-in-one virtual offering'.  
Among its highlights for 2020, the firm also revealed that it grew its target audience after launching with over 50 new online customers throughout the UK, New Jersey, Canada, Greece, Mexico, Germany, Belgium, Turkey, Italy and Sweden and further expanded its base of interactive aggregators.
"We are very pleased to see our Online business continue its impressive revenue growth trajectory," said Lorne Weil, executive chairman of Inspired. "Online gaming is a multi-billion dollar, high-growth segment and we believe we have barely scratched the surface with our casino and virtual sports products. 
"With the growing popularity of our content, increased brand awareness and rapid speed to market, we are confident we are well-positioned to capitalise on this opportunity. Going forward, we expect the online operations to make up a larger part of our business and we are excited for the future as we seek to grow further through jurisdictional expansion, new commercial agreements and product development."
Between January 2020 and December 2020, peak level of casino game play increased from 8,000 plays per minute to over 22,000 plays per minute. 
Inspired has predicted that these growth trends, both in the general market and with respect to its own business, will continue in 2021 through further jurisdictional expansion, new commercial agreements and continued strong product development across both casino and virtual sports online.  
At the end of 2018, Inspired entered the North American marketplace. In 2020, this market delivered 'accelerating growth' for the company, with Inspired Entertainment citing success in New Jersey, new supplier licence in Michigan and West Virginia to be contributing factors. 
Furthermore, 2020 saw agreements between Inspired and most of the major online operators and aggregators while continuing to seek to expand its distribution channels and brand awareness in North America. Last month saw the company expand its agreements with Entain, Snaitech while also launching with Stoiximan and OPAP in Greece. 
Over the last 12-months, Inspired increased its HTML5 games for both online and mobiles by approximately 50 per cent and saw the launch of a new online virtual sportsbook and several virtual sports variants.