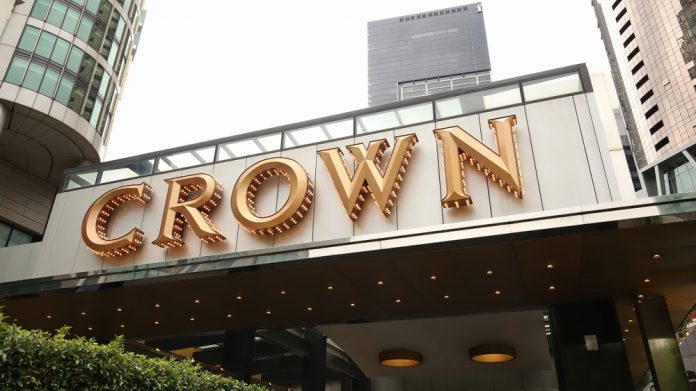 Crown Resorts has announced that Guy Jalland and Michael Johnston have resigned as directors of Crown, after a scathing report suggested that the group isn't fit to operate the $2.2bn Crown Sydney Hotel Resort.
Alongside the aforementioned departures, non-executive director John Poynton has informed the firm that his consultancy arrangement with Consolidated Press Holdings Pty Limited has been terminated and, as a result, he is no longer a nominee of CPH on the Crown Board. 
Following the resignation of Jalland and Johnston as directors of Crown and the termination of the consultancy arrangement between CPH and John Poynton, CPH is no longer separately represented on the Crown Board.
This follows an Independent Liquor and Gaming Authority commissioned report documenting an 800-page critique of Crown's suitability regarding the aforementioned property, with a number of recommendations on the region's casino ecosystem and the company more specifically contained therein.
Among those was the guidance of an overhaul of the company's board, with doubts raised on three directors criticised in the report, those being Ken Barton, Andrew Demetriou, and Johnston.
It was also recommended that Casino Control Act be amended to prohibit casino operators in New South Wales from dealing with Junket operators
Backing was also given to the establishment of an Independent Casino Commission, an independent, dedicated, stand-alone, specialist casino regulator with the necessary framework to meet the extant and emerging risks for gaming and casinos.
Furthermore, among the numerous recommendations detailed in the report is that a person may not acquire, hold or transfer an interest of 10 per cent or more in a licensee of a casino in New South Wales or any holding company of a licensee without the prior approval of the ICC. This could force major shareholder James Packer to reduce his 36 per cent stake.
An inquiry into the group followed allegations raised by Australia's Nine Network, the Sydney Morning Herald, The Age and other media outlets, that Crown, or its agents, affiliates or subsidiaries, engaged in money-laundering; breached gambling laws; and partnered with junket operators with links to drug traffickers, money launderers, human traffickers, and organised crime groups. 
Patricia Bergin, a former Supreme Court Judge, who led the inquiry, found that: "Any applicant for a casino license with the attributes of Crown's stark realities of facilitating money laundering, exposing staff to the risk of detention in a foreign jurisdiction and pursuing commercial relationships with individuals with connections to triads and organised crime groups would not be confident of a positive outcome. 
"It is obvious that such attributes would render an applicant quite unsuitable to hold a casino license in New South Wales."
Yesterday, Crown said that it "will work with the New South Wales Independent Liquor and Gaming Authority in relation to the findings and recommendations of the inquiry report as contemplated by the regulatory agreements between Crown, ILGA and the state of New South Wales."