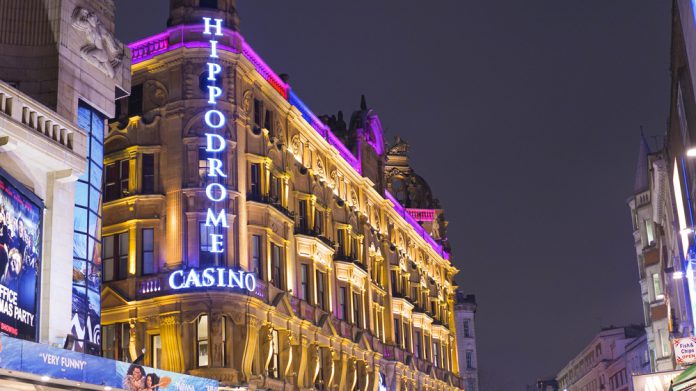 Simon Thomas, CEO of Hippodrome Casino, has voiced yet more delight at the property's impending reopening, should England's lockdown exit proceed as outlined by Prime Minister Boris Johnson last week.
This saw April 12 stipulated as the date for betting shops in England to reopen, with adult gaming centres, bingo halls and casinos scheduled to follow suit on May 17. Each step is dependent on review, with delays possible should they need to be pushed back.
After last week explaining that the venue's "balance sheet is now in tatters with a lot of debt," Thomas has been documenting what can be expected once the doors swing open once more.
"We'll reopen on Monday, may 17th. The government has spoken! So it's with cautious optimism that I can announce that we will reopen on Monday, May 17th," he said.
"Yes, I know, there have been a few false starts in the past, but I think this time you'll be safe to put a trip to the Hippodrome in your diary.
"You can imagine how delighted we all are, and in the next few weeks we'll be finishing off the work we've undertaken while we've been closed. There's a brand new casino floor in the gods high up on the fifth floor, a new poker deck with many more tables, and other improvements to make us bigger, better anbusier for the best night (and day) out in London's West End.
"Keep an eye on our social media in the days to come for news of a raft of special entertainment outdoors on the new terrace, the return of Magic Mike London, menu updates in Heliot Steak House and much more. Till we meet again…stay safe, happy and well. We'll see you in a few weeks."
Furthermore, Miles Baron, chief executive of the Bingo Association, has been expressing relief and delight at the potential reopening of bingo halls up and down the country in a little over two and a half month's time. 
Speaking to the Rank Group, he explained: "The land based bingo Industry is delighted to have a firm date to reopen. Thousands of bingo customers have been contacting us via social media to tell us how much they miss social contact and how safe they feel in a bingo club. 
"Industry data tells us that 90 per cent of our customers visit bingo with either family and friends, so I have no doubt that on 17 May we will see our customers flooding back to bingo clubs to play their favourite game once again."