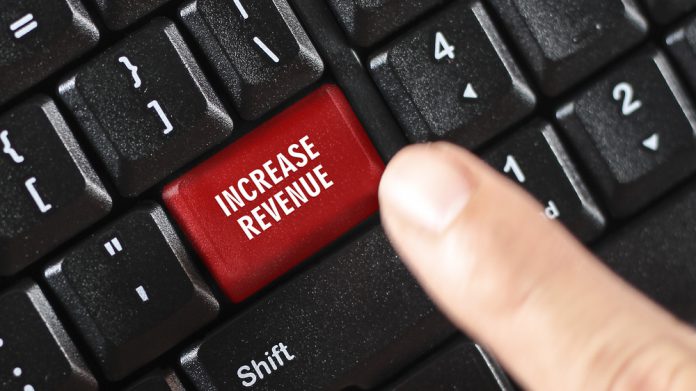 Rush Street Interactive has increased its revenue guidance range for the current year, after documenting a soaring performance during the prior 12-month period.
This comes in response to a 260 per cent Q4 2020 revenue increase to $100m (2019: $27.8m), however, net loss widened to $48.7m (2019: $15m) and adjusted EBITDA remained consistent at a loss of $1.3m.
Real-money monthly active users in the US for the fourth quarter of 2020 was up 116 per cent year-on-year and 22 per cent from the third quarter, with average revenue per MAU reported as $328 during Q4.
Subsequently, RSI has increased its full-year expectations for the year ending December 31, 2021, with revenue now anticipated to fall between $420m and $460m as opposed to the previous guidance of $320m.
At the midpoint of that range, revenue of $440m would represent a 58 per cent year-over-year increase when compared to the $278.5m during the past year. 
This increase, says the group, reflects a strong Q4 and anticipated growth in recently opened and existing markets, resulting from increased marketing spend funded with cash on hand.
For 2020's full-year, the aforementioned $278.5m in revenue soared 337 per cent from 2019's $63.6m, net loss grew to $131.8m (2019: $22.4m), and adjusted EBITDA was $4.4m compared to a loss of $7.8m during 2019. MAUs in the US was up 165 per cent for the year, with ARPMAU at $341.
Greg Carlin, chief executive officer of RSI, said, "We are proud to be reporting our first financial results as a public company. Throughout 2020, RSI continued its rapid expansion in both new and existing markets achieving revenue growth of 337 per cent. We were the second largest online casino operator in the US for the fourth quarter and full year 2020 according to Eilers & Krejcik.
"We achieved these strong results with a modest 2020 marketing expense of $56.5m. Our significant cash balance at year end plus the incremental cash from our ongoing warrant redemption will allow us to significantly increase 2021 marketing spend and leverage what we believe to be industry leading acquisition costs, payback rates, and average revenue per user. 
"We are significantly increasing 2021 guidance and intend to aggressively pursue opportunities for further growth now that we are better capitalized than at any time in our operating history. We are confident these additional investments will support our goal of being the leader in online casino and driving significant profitability over the long term."