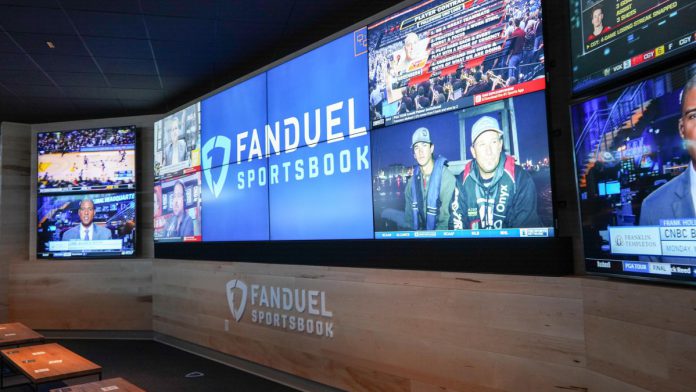 Flutter Entertainment has confirmed that it is considering listing a small shareholding of its FanDuel business, but noted that no concrete decision has been made at the current time.
Issuing the response to recent press speculation, the group, which confirmed an increased stake in the US firm in late December 2020, lauded its leadership position in the country as a critical facet of an "historic year" earlier this month.
On December 31, 2020, Flutter, which also boasts Paddy Power, Betfair, Sky Betting and Gaming, and PokerStars, among its burgeoning roster, confirmed a $4.2bn deal to take its FanDuel interests to 95 per cent.  
The global gambling operator recently stated that it expects the total addressable market for its products in the US to be over $20bn by 2025, potentially rising to in excess of $34bn if additional states, such as California and Florida, regulate and expansion into Canada ensues. 
Flutter expects that by the aforementioned year, online sports betting will be available to approximately 65 per cent of the US population, equating to a TAM of over $12bn, with online gaming to be accessible by 16 per cent, an equivalent TAM of over $5bn. The remaining share will consist of daily fantasy sports, online racing and retail.
In 2020, Flutter says that its brands had a combined online revenue market share of 40 per cent in sports betting and 20 per cent in gaming in the US.
Issuing its response to press speculation, the company stated: "Flutter notes the recent press speculation in relation to a potential IPO of FanDuel, the group's US business.
"Flutter regularly evaluates its organisational and capital structure to assess how best to position itself to deliver upon the group's strategy. 
"Options including the listing in the US of a small shareholding in FanDuel are being considered but no decision has been made at this time. Should a decision be made to proceed with a listing in due course, an announcement will be made as appropriate."