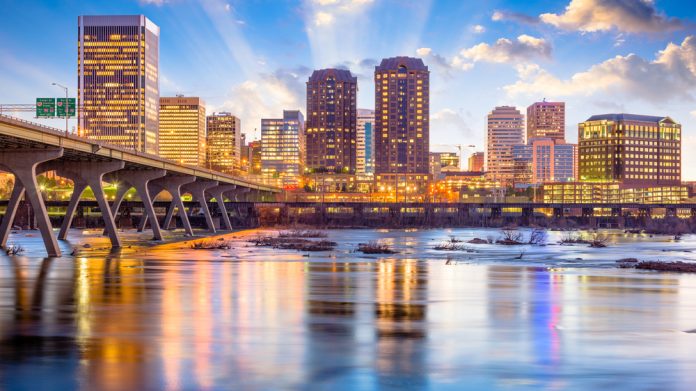 The city of Richmond has narrowed its field of bidders for a proposed casino resort project in the Virginian capital, with Bally's Richmond Casino Resort, Live! Casino & Hotel Richmond, and One Casino + Resort, left standing.
It is noted that the top ranked proposals stood out "because the operators provided strong proposals with detailed financial and operational analyses to support their vision for a resort casino in Richmond".
A total of six proposals were originally submitted and reviewed by the evaluation panel, which considered, among other factors, site control, feasibility of financial projections, organisational experience, community impact/benefits, location, potential city revenues, and economic development impact.
Subsequently, community members are invited to submit comments on the shortlisted proposals until April 6, 2021, following which a meeting will be held to report on the feedback received.
Negotiations will continue until mid-May, when a recommendation of a preferred operator will be made to the city council. If the preferred operator and site is selected, the council will petition the courts to include a referendum on November 2, 2021.
This will simply read "shall casino gaming be permitted at a casino gaming establishment in [name of city and location] as may be approved by the Virginia Lottery Board?"
George Papanier, president and CEO of Bally's Corporation, said of making the cut: "We are excited and honoured to have been selected as a finalist and have the continued opportunity to partner with the city of Richmond, its residents and businesses on this campaign. 
"The Bally's Richmond is truly a Richmond-first project, dedicated to supporting local businesses and minority organisations by driving job creation and developing sustained economic opportunities. 
"We are confident that our proposal will provide incomparable economic benefits to the greater Richmond community, and we look forward to continuing our dialogue to prove to the city and its various stakeholders that Bally's is for RVA."
Proposals not advancing to the next round of consideration are Golden Nugget, Wind Creek Hospitality, and Pamunkey Indian Tribe & Reservation, due to factors such as lack of site control, concerns about the feasibility of financial projections, lack of organisational experience and/or deficiency of the proposal. 
Robert Gray, Pamunkey Indian Tribe Chief, commented on the decision: "The Pamunkey Indian Tribe was extremely disappointed to learn directly from the city of Richmond that its casino proposal would not receive any further consideration in the Richmond casino selection process. 
"The timing of the decision, which comes before the public comment period has even concluded, seriously undermines confidence in the selection process and suggests a predetermined outcome has been reached. The timing of this decision also suggests that public and community input will not be seriously considered in this process. 
"Further, it appears that the city of Richmond did not afford the Pamunkey Indian Tribe the optional preference in state law that recognises the Pamunkey Tribe's ancestral heritage in the region. 
"The Pamunkey Indian Tribe submitted the only 100 percent minority-owned, Virginia-based proposal. We were shocked to learn of our early dismissal from a process occurring in our native region and state, particularly in light of the fact that the tribe was one of the first entities – if not the first – to talk to the city about gaming before commercial gaming was legalised in the Commonwealth."