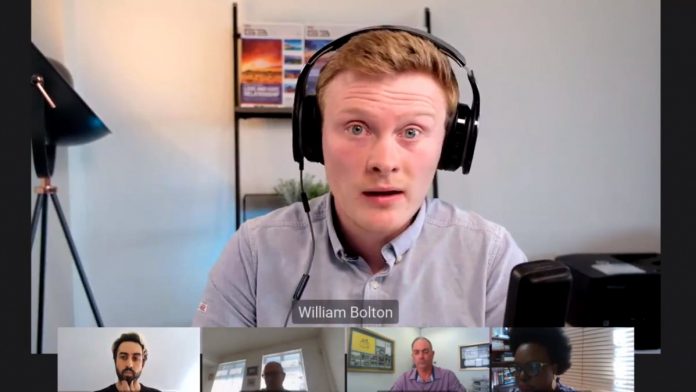 "Some of the things that we've experienced during this tough COVID period is maybe a granular understanding on how the government implements and changes laws, and what is the mindset behind it," noted Lee Zama, tourism consultant at Tourism Advisory.
Participating at SBC Digital Africa, on a panel sponsored by Kiron, entitled 'live casino: the path to regulation', Zama, along with other industry experts, looked at the South African player for live casino game, which has both an appetite and trust for the product, and asked if regulation will soon follow and what objections could be faced. 
Zama noted that the company she worked for had to communicate with the government on a day-to-day basis regarding changes they wanted to see as an industry.   
She continued: "On  day-to-day activities, we actually had to communicate with them about the changes we wanted to see as an industry and that helped in overall understanding which stands us in good stead going forward, that if you're going to be communicating with government for certain changes you need done, there's a certain understanding that you need to appreciate from their side."
Joining Zama on the panel, moderated by William Bolton, reporter for Gaming Publishing, was Sean Coleman, CEO of the South African Bookmakers Association, Dean Finder, CEO of Evolution Services SA and Quinn Olive, director of marketing, SuperSeven.
Up next to speak was Coleman who was asked by Bolton to address and explain the current state of live casino in South Africa.
He noted: "We have nine jurisdictions… Each of those have their own status which regulate gambling or betting in their respective jurisdictions. Frustratingly for operators, suppliers of product and testing laboratories is that each of them have their own views; some of them overlap and some of them are stark in contrast as to how they interpret these particular offerings that are available to the operators market and whether they approve them or don't approve them. 
"We have different decisions in different provinces which makes an operator, certainly on a national basis who may have footprints across the country, only being able to offer certain products to certain jurisdictions or change their websites or web skins in certain jurisdictions because it's allowed in one certain province and not another.
"Therein lies the debate about the need for a very serious and consistency of national states and standards, whereby operators and suppliers within the industry know and understand where they are going and find a consistent and cost effective path into the introduction of a product into a system in reducing overall the cost of regulation which is massive." 
On Coleman's point, Bolton asked on the likely completion of the Stakeholder Engagement Process in submissions on national norms and standards by the National Gambling Board, originally set out in 2019.
Coleman responded: "They did set up the platform and most of the represented bodies and associations, including ourselves, we did make those representations. But like many initiatives which start, we haven't heard back in terms of that process and we haven't had any further responses to some of the things that we have suggested. 
"Apart from national norms and standards, there's a desperate need for the proper policing of illegal gambling in this country, which is mushrooming on a daily basis, with internet cafes and other opportunities that are being set up. 
"A heavy regulated market is just unacceptable at the moment if this continues on at the rate it currently does."
Coming off the back of Coleman's comments, Finder highlighted that some regulators have been 'bold' and attempted to be 'proactive' in forming a stance in bringing online games under a fixed off contingency for bookmakers to offer. 
He added: "At the end of the day, when one places a bet on an outcome of a roulette contingency, you back one number you're taking 35-1 traditionally is the odds. That is, by nature, a fixed odds bet. The fact that number is decided by a horse race or a sporting event, for us, it's still a fixed odds bet. 
"We're comfortable with the legislation that some of the boards have adopted, and we agree with it. I think what's happening now is the revenue flows are so big that it's too late to turn the clocks back, and we need to find a national normal standard to keep it going and most importantly, the unregulated market. 
"These bets are now regulated. It's not a case of an interactive casino. The bets are actually being offered by licenced bookmakers, regulated by the gambling boards, so the punter is protected." 
Bolton then diverted the conversation over to Olive who highlighted how international operators who work outside the country can penetrate the South African market, from a product perspective.
Olive concluded: "The issue that myself and other international operators are having when looking at the South African market is that, at what point does betting on the contingency or betting on the outcome of an RNG end?
"At the moment we currently have live casino games offered into the South African market and it fits quite well with the regulation but there's a very fine line between what's being offered now and the straight up slot where a punter is effectively initiating the RNG.
"For us looking in, I think there is a massive level of inconsistency across the multiple provinces on what can and can't be bet on, and to what extent a product can be offered.
"I'm looking in from the UK and I find it quite difficult to understand where that line is between a live casino product and an event where you bet on the outcome against an RNG driven event that is clicked and activated by a punter."
This week's SBC Digital Africa conference and exhibition features a speaker line-up of 60 senior executives and specialists, all ready to share hard-to-find information about the continent's best opportunities for betting and gaming operators.
The agenda for the event, which took place on March 30-31, 2021, included sessions that examine the future of the markets in South Africa, Ghana, Nigeria, Tanzania, Kenya and Côte d'Ivoire, and deliver insights on key issues such as payments technology, marketing strategies and the growth of esports.