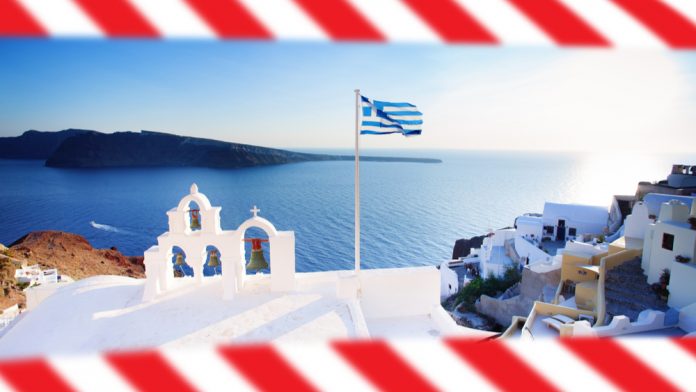 Athens-listed gambling group OPAP SA recorded a 30 per cent revenue drop to €1.12 billion as it published its full-year 2020 financial results. 
Attributing the slump to Greece enforcing its second national lockdown during Q4, which forced OPAP to close two-thirds of its retail venues, OPAP reported that group Q4 revenues dropped by 50 per cent to €230m (Q42019: €446m) – with all trading units impacted by pandemic uncertainties.
OPAP's lottery unit saw its full-year revenues decrease to €518m, down 33 per cent as the division was forced to adhere to venue restrictions throughout the year. Meanwhile, despite upgrades to its retail systems, OPAP VLTs recorded a 30 per cent decline in FY2020 revenues to €200m, as OPAP betting stations were forced to operate at limited capacity.
Moreover, due to difficult Q4 trading conditions, the firm saw its summer momentum from sports betting wiped-out, as it recorded a 21 per cent decline from 2019.
Yet, despite its COVID-related trading woes, OPAP emphasised that 2020 had been a year of significant group-wide strategic progress, with positive results registered net savings whilst the company strengthened its online gambling portfolio.
OPAP CEO, Jan Karas, stated: "Although Q4 was yet another quarter disrupted by COVID-19, with retail closure and restrictions imposed for tackling the pandemic, OPAP has once again demonstrated substantial operational and financial readiness to mitigate the impact, through its diversified portfolio.
"At the same time, our investment in Kaizen Gaming, which operates the leading Stoiximan brand, has been concluded, our games portfolio has been further enhanced and our retail network partners have been supported efficiently.
"With confidence, we are pursuing the successful execution of OPAP's new business strategy, the Fast Forward strategy, in order to deliver even better Gaming Entertainment to our customers."
Closing its 2020 accounts, the company delivered net profits of €205m, up 1.5 per cent from 2019 as the company reported significant savings on retail agent commissions, down 32 per cent, combined with lower marketing expenses, down 10 per cent.
Furthermore, net results received a boost due to the integration of Kaizen Gaming's Q4 profits of €142m to its end of year financial results.
Following approval from Athens and Cypriot competition courts, Kaizen Gaming's Stoiximan online gambling brand has been consolidated as an asset, recognised as of December 2 onwards.