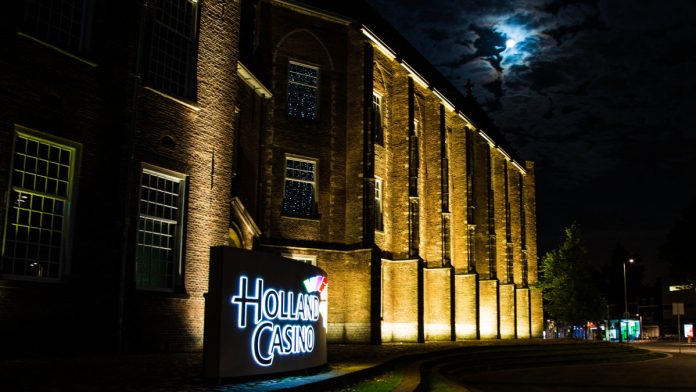 Holland Casino has confirmed that six of its properties are to welcome back a select number of patrons later this month, as the group participates in the country's pilot events programme.
The move comes after a series of extended closure orders have been mandated by the country's government, the most recent of which came in March and will continue to apply up to, and including, Tuesday 20 April.
However, the latest update from the operator will see its casinos in Enschede, Venlo and Breda open on Saturday 24 April, with Amsterdam West, Utrecht and Leeuwarden, set to follow suit the following day.
Holland Casino's remaining branches in Amsterdam Center, Rotterdam, Scheveningen, Zandvoort, Groningen, Nijmegen, Valkenburg, and Eindhoven, will remain unaffected and shutdown.
The company says that it is participating in the tests to see whether they are a solution for the casinos "to open faster or to gain more space within the existing roadmap," and adds that it is therefore "by no means certain whether testing at the casino will really be necessary in the future".
During the pilots, every guest of Holland Casino must always undergo a rapid test in advance at a special location of the Open Netherlands Foundation. 
A guest may only enter with a reservation and a negative test certificate, with testing, which is free of charge, not taking place at the establishments in question.
All guests are required to adhere to basic measures, including a 1.5 meter distancing rules, with the company also implementing its own protocols for safe and responsible visits. Curfews, currently applicable between 22.00 and 04.30, are taken into account for as long as they apply.
The company adds that it will "consult with the municipalities and will do everything in its power to carry out the pilots safely and responsibly. We ask guests who are interested for patience. 
"We will receive further details and elaboration from the government later this week. As soon as we have the operational plan of action ready, we will inform everyone again."
Upon previously extending its coronavirus measures, it was updated that on April 13 the government will announce what will be possible after April 20. If the figures show a positive trend, earlier adjustments to one or more measures may be possible, but if they take a turn for the worse, measures may also be tightened up faster.