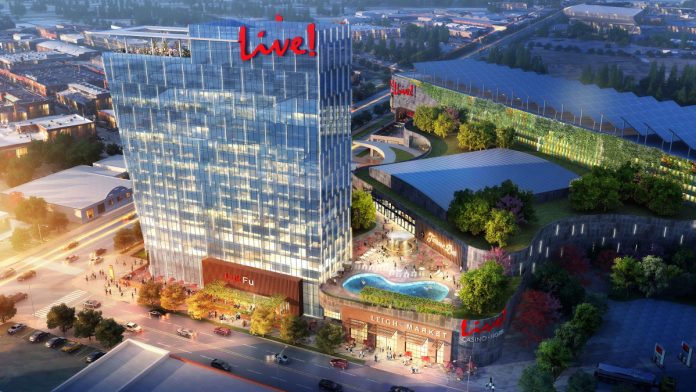 The Cordish Companies proposed Live! Casino & Hotel Richmond entertainment resort would include $180m of minority equity investment from prominent local and national investors.
The company has today outlined what it says would be "a historic achievement in providing opportunities for generational wealth building for minority communities".
Furthermore, the company will also be offering additional investment opportunities for small, Richmond-based minority companies and individuals to participate in the project. 
With a combined $360m of equity investment in the project, Live! will carry half the debt of the competing proposal, and ensure the financial viability and success of the development. 
"We are incredibly proud to announce this historic achievement today of $180m of direct minority investment in Live! Casino & Hotel Richmond, one of the largest, if not the largest minority equity investment in the history of Virginia," stated Zed Smith, COO of The Cordish Companies. 
"Our team of minority equity partners represents a dynamic group of locally based and nationally recognised investors who share our passion and commitment to excellence and being a good community partner."
Live! Casino & Hotel Richmond's team of minority equity partners includes the family of former 12-year NFL offensive lineman, two-time Pro Bowler and Super Bowl XLIV Champion, Jermon Bushrod; the Davis Family, founder, chairman and CEO of Virginia-based MicroTech Anthony Jimenez; Billy McMullen, A former Philadelphia Eagle and University of Virginia All-American receiver; Bruce Smith, former NFL player for the Buffalo Bills and the Washington Football Team; and Emmitt Smith III, former professional football player with the Dallas Cowboys.
"Our minority partnership group is comprised of highly accomplished individuals from Virginia and across the country," stated Bruce Smith, Pro Football Hall of Famer and partner in Live! Casino & Hotel Richmond. 
"I have known and worked with The Cordish Companies for many years and nobody has a better track record of building and operating the highest-quality urban mixed-use and gaming resort properties in the country.  
"In fact, Cordish has developed three of the highest grossing casino entertainment resorts in the country. Our partnership group, including my friends Emmitt Smith III, Billy McMullen, the Davis Family and others are all committed to not only making a significant financial investment in the city, but just importantly, investing our time and philanthropic efforts in lifting our communities in Richmond to new heights.  
"We are also excited about providing additional investment opportunities for small, Richmond-based minority companies and individuals to participate in the project on the exact same terms we and Cordish are investing."
The proposed project includes a 300-room Live! Hotel; spa & wellness centre; 18 dining and entertainment venues featuring local and regional favourites; a 4,000-capacity live music venue that will host national touring artists; 70,000 square feet of multi-use event space; an upscale casino; and 5-acre Festival Lawn which will host community events, concerts and festivals.