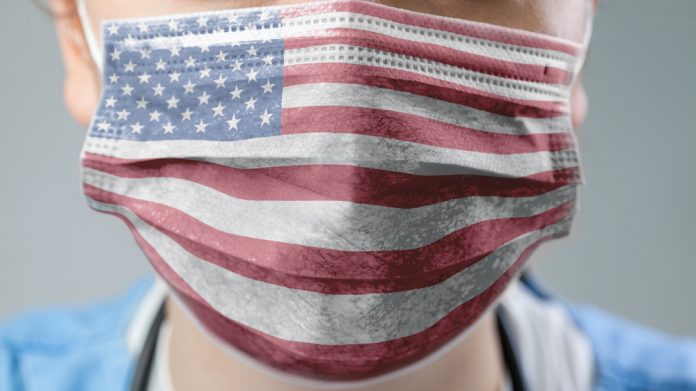 The American Gaming Association says that the COVID-19 pandemic has had a significant impact on the US commercial gaming ecosystem, with the "enormous challenges" bringing "significant changes".
This comes as the industry association publishes its 2021 State of the States report, which details a 31 per cent downfall in commercial gaming revenue and a significant shakeup in the top 20 casino markets. 
According to the report, while the pandemic overwhelmed traditional gaming sectors, the industry experienced monumental growth in emerging verticals such as sports betting and igaming. 
It found that 2020 marked the industry's lowest total annual revenue since 2003, with consumer spending on commercial gaming falling to $29.98bn, down 31 per cent from 2019. Moreover, all 25 states with physical commercial casino gaming reported lower revenue than in 2019.
More positively, Americans legally wagered $21.5bn on sports, compared to $13bn in 2019, while revenue from legal sports betting operations increased 69 per cent to $1.5bn.
The Baltimore-Washington DC gaming market is now the third largest in the country, said the report, surpassing Chicagoland and trailing only the Las Vegas Strip and Atlantic City. The Gulf Coast, St Louis and Shreveport/Bossier City markets all jumped several spots in the rankings.
Bill Miller, AGA President and CEO, said of the findings: "The gaming industry faced enormous challenges in 2020 – and we also saw significant changes, as player demographics shifted and emerging verticals saw strong growth.
"From sharp revenue declines, to booming legal sports betting activity and overwhelming voter enthusiasm behind gaming, this year's report reflects both the highs and lows of the past year."
During the first two months of 2020, US commercial gaming revenue was up 11.4 per cent compared to the same time in 2019. However, due to mandated casino closures and capacity restrictions, revenue fell significantly for the remaining 10 months of the year, beginning in March when all US casinos shuttered due to the COVID-19 pandemic. 
Collectively, America's commercial casinos lost more than 45,600 business days due to pandemic-related closures last year, meaning they were closed for approximately 27 per cent of the year on average.
By the end of the year, 19 states plus the District of Columbia had active legal sports betting markets. Despite land-based casino closures and the suspension of major sporting events in the spring, sports betting saw significant growth, with Americans legally wagering more than $21.5bn on sports last year. 
In a survey conducted in April 2020, AGA member company executives, including commercial and tribal operator and supplier CEOs and CFOs, estimated a revenue decline of slightly more than 40 per cent in 2020, and a timetable for recovery of up to two years. 
However, Q1 2021's commercial gaming revenue numbers tied for the highest-grossing quarterly total ever, suggesting a quicker recovery than anticipated.