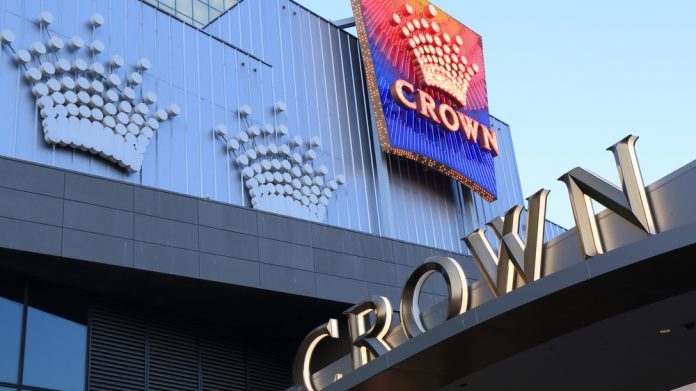 The Victoria government is to allocate additional time and funding to the royal commission into the Melbourne operations of Crown Resorts to investigate "a wider range of matters".
Commissioner Raymond Finkelstein wrote to James Merlino, Victoria's acting premier, to request an extension from August 1, 2021, to October 15, 2021, as well as an increase in the Commission's funding from $10m to $19.75m, which was subsequently granted.
"We established this royal commission to get the answers we need about Crown – and this extension will ensure the scope of evidence provided so far is able to be thoroughly considered," Merlino said.
Among the wider range of matters to be investigated include those relating to the corporate culture of Crown Melbourne, gambling harm minimisation, and claims brought forward in evidence so far, such as allegations that the venue underpaid casino tax. 
Extending the timeframe of the royal commission has been done in a bid to ensure that the significant information provided regarding Crown Melbourne's suitability to hold the casino licence is examined thoroughly and appropriately.
It will also allow time to prepare and examine the requested documents, and for the sufficient consultation with relevant and interested parties to be undertaken.
Melissa Horne, minister for consumer affairs, gaming and liquor regulation, added: "The evidence we have seen coming out of the royal commission to date is significant – we'll provide the commissioner with the resources and time required to complete this important work as requested."
The Royal Commission was established in February to ensure that those who hold a casino licence in Victoria uphold the highest standards of probity and integrity.
This came after a scathing report in New South Wales, commissioned by the Independent Liquor and Gaming Authority and led by former supreme Court judge Patricia Bergin, found that the company isn't fit to operate the $2.2bn Crown Sydney Hotel Resort.
The almost 800-page critique of Crown's suitability, which itself followed allegations raised by Australia's Nine Network, the Sydney Morning Herald, The Age and other media outlets, alleged that Crown, or its agents, affiliates or subsidiaries, engaged in money-laundering; breached gambling laws; and partnered with junket operators with links to drug traffickers, money launderers, human traffickers, and organised crime groups.
A short time after Victoria initiated its investigation, Western Australia upgraded its own inquiry to a royal commission, which it said will also look at the state's regulatory framework, including any actual or perceived conflicts of interest by officers involved in casino regulation, and any matters that might enhance the Gaming and Wagering Commission's future capability and effectiveness.
Helen Coonan, Crown's executive chairperson, said: "As executive chairman, I have made clear that any shortcomings identified by the royal commissions will be addressed. 
"The board and I are committed to making Crown a stronger, more transparent and respected company. We have initiated a sweeping program of significant reforms, enhancements and personnel changes.
"We cannot change the past, but we can be absolutely steadfast in the approach we take to driving the culture and transparency of the company into the future".