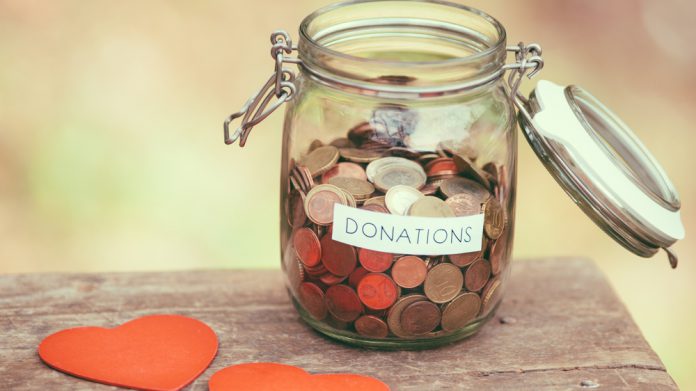 Las Vegas Sands has donated $163,000 to close out phase one of The LGBTQ Center of Southern Nevada's $400,000 capital campaign to expand the Arlene Cooper Community Health Center.
Undertaken via the Sands Cares community engagement and charitable giving program, the funding enables The Centre to move forward with plans to provide full onsite health and wellness care for LGBTQIA+ and low-income downtown residents.
Furthermore, it also supports the group's long-term goal of generating recurring revenue through the clinic to sustain its LGBTQIA+ programming in Southern Nevada.
"The opportunity to help The Center reach its funding goal for a full-service medical clinic is squarely in line with two of our primary Sands Cares strategies, removing systemic barriers faced by diverse groups and investing in capacity building for non-profits to help them deliver greater community impact," said Ron Reese, senior vice president of global communications and corporate affairs at Sands. 
"The Center's vision for the clinic's multi-faceted impact is a vital necessity for Southern Nevada. Our intention with the Sands Cares investment is not only to cap this first funding phase, but to stimulate momentum and rally community support for the campaign's next phase focusing on the pharmacy addition."
With the closeout of the capital campaign's first phase, The Center plans to launch a comprehensive program of services in 2022, which initially entails delivering primary medical care to complement the clinic's existing testing and mental health services.
In phase two, it is soliciting funding to add a pharmacy, which is also targeted to open in 2022, to complement the clinic's medical treatment services. The capital campaign's final phase will raise funds to upgrade the clinic to be a Federally Qualified Health Center.
"The generous support of Sands Cares and all of our capital campaign partners will deliver a tremendous impact on the wellbeing of vulnerable and marginalised people throughout our community as we are able to meet their healthcare needs," said John Waldron, CEO of The Center. 
"Sands' closeout of our phase one funding brings us closer to realising our vision of creating a full-service medical clinic that addresses our clients' unique needs and overcomes the many challenges experienced by the LGBTQIA+ community in obtaining medical care."