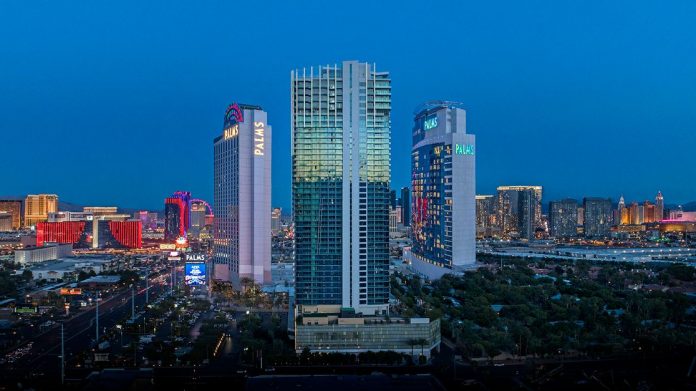 Red Rock Resorts has documented its continued recovery following periods of property closures to combat the spread of COVID-19, however, revenue during the year's second quarter falls a fraction shy of the same time frame two years ago.
During the second quarter the company continued to operate its Red Rock, Green Valley Ranch, Santa Fe Station, Boulder Station, Palace Station and Sunset Station properties, together with its Wildfire Properties, while Palms Casino Resort, Texas Station, Fiesta Rancho and Fiesta Henderson remained closed.
Net revenue for the group during the quarter ending June 30, 2021, came in at $428.2m, an increase of 295 per cent from $319.7 one year earlier, primarily due to the aforementioned closure of properties for much of the period in 2020. Contrasted to the same time frame during 2019, net revenue fell 11 per cent from $482.9m.
Net income came in at $143.m, representing an improvement from losses of $118.4m and $7.1m during 2020 and 2019, respectively.
Adjusted EBITDA finished up at $212.2m, representing a significant rise from a loss of $17.3m one year earlier as well an 82 per cent uptick from $115.2m in 2019.
Looking at the group's Las Vegas operations in a little more detail, revenue increased 322 per cent from $101m, which once again was primarily due to the close of properties, to $426.4m. Compared to the same period of 2019, net revenue was down seven per cent from $457.8m
Adjusted EBITDA from Las Vegas operations was $222.6m for the second quarter of 2021, a significant uplift from a loss of $12.1m during 2020 and an increase of 110 per cent from 2019's $106m.
Earlier this year, the San Manuel Band of Mission Indians and the San Manuel Gaming and Hospitality Authority unveiled a definitive agreement to acquire Las Vegas' Palms Casino Resort for $650m.
The transaction, which would see a subsidiary of SMGHA purchase the venue from Red Rock Resorts and its Station Casinos subsidiary, is expected to close later in the year, subject to the receipt of regulatory approvals and other customary closing conditions.