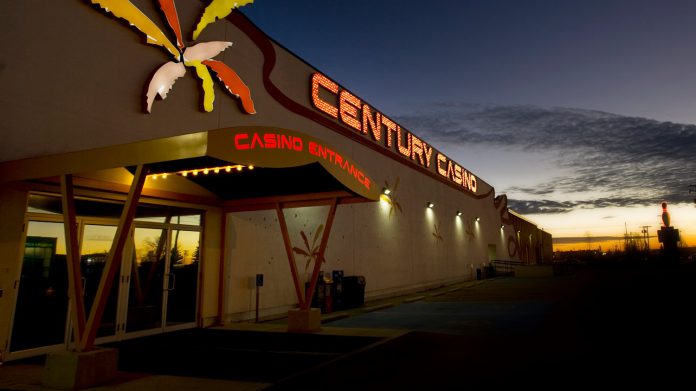 Century Casinos asserts that it is beginning to witness "strong results and momentum," as a result of the group once again being in a position where all of its gaming properties have resumed operations.
Earlier in the year, the group said that it was eyeing "a busy summer season in North America as the pandemic subsides," after commenting that ongoing casino closures in Canada and Poland continue to hamper its performance.
Acknowledging that the "duration and ultimate impact" of the COVID-19 pandemic "remains uncertain," the company updates that its Canadian operations reopened on June 10, with its Poland-based casinos having resumed action on May 28.
Gaming properties in the United States have been open since June 2020, but have been required to vary their operations based on the governmental health and safety requirements in the jurisdictions in which they are located.
Century Casinos revenue through the second quarter was boosted 155 per cent to the period ending June 30, 2021, finishing up at $96.1m from $36.1m.
Increases were felt across each area of the US, Canada, and Poland of 222 per cent, 41 per cent, and 18 per cent, to $76.7m (2020: $23.8m), $6.6m (2020: $4.7m), and $8.6m (2020: $7.3m), respectively.
Group wide earnings from operations recovered to $18.1m compared to 2020's $2.1m loss, with net income closed at $6.8m (2020: -$12.6m), and adjusted EBITDA swinging from a loss of $1.7m one year earlier to close at $25.2m
"With all of our properties now open, we continue to show strong results and momentum. In the second quarter, we achieved our highest quarterly adjusted EBITDA in the company's history and a consolidated Aajusted EBITDA margin of 27.4 per cent," Erwin Haitzmann and Peter Hoetzinger, co-chief executive officers of Century Casinos, commented. "We continue to have a strong balance sheet and no substantial debt maturities before 2026."
For the first half of the year, Century Casinos has recorded 33 per cent revenue rise to $164.5m (2020: $123.7m), with earnings from operations at $26.3m (2020: -$33.8m), net loss recovering from 2020's $58.4m to finish up at $5.4m, and adjusted EBITDA at $39.9m (2020: $7.8m).