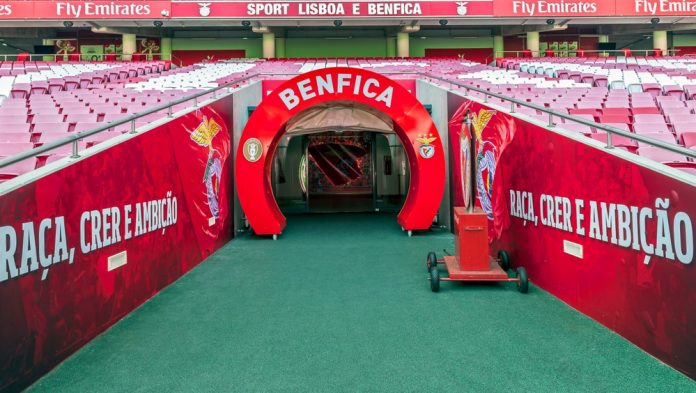 Benfica has linked-up with online casino and sports betting operator Premier Bet, as the football club looks to strengthen its presence in the PALOP (Portuguese-speaking African countries) region.
Following hot on the heels of the club inking its first sleeve sponsorship agreement alongside Betano, Benfica has named Premier Bet as the 'Official Betting Partner of Sport Lisboa e Benfica in Angola and Mozambique'.
Domingos Soares de Oliveira, CEO of Benfica, says that "this is an important partnership due to the strong ties that Benfica has with Angola and Mozambique.
"The glorious history of this club has been built with many athletes from these countries who have contributed to countless titles. We have millions of supporters who passionately support us in all PALOP countries.
"This partnership is, therefore, a way for us to get closer to these supporters. It is also the first regional partner under the scope of our international growth strategy. We are sure that this relationship will be long-lasting."
The operator says that the partnership "forms a central pillar" in its ambition to become "the number one online operator across Africa". The brand already operates in sixteen markets on the continent, and boasts expansion ambitions to add to that number.
"Benfica are a legendary footballing name around the world, particularly in Portuguese speaking countries," added Christopher Coyne, CEO of Goat Interactive.
"Their success, both at a domestic and international level, over a long period of time, is phenomenal whilst their conveyor belt of talent from their academy marks them as the best in Europe for producing world stars.
"As Premier Bet looks to strengthen its position in Angola and Mozambique, we intend for this unique partnership with Benfica to help create brand fame and cut-through, as well as providing their millions of Africa-based fans with new and exciting ways to experience Premier Bet. We're excited to bring this partnership to all Benfiquistas in Angola and Mozambique."