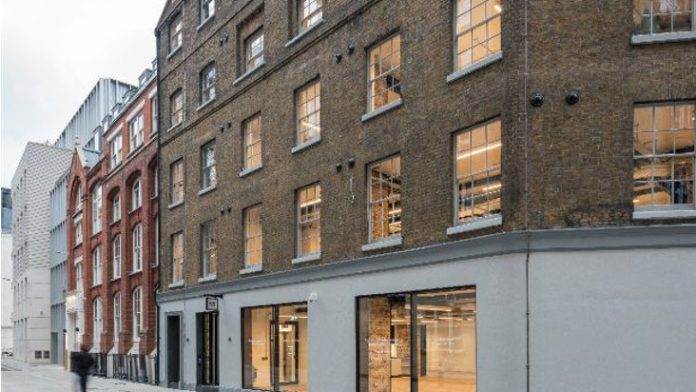 Push Gaming has cut the ribbon on its new UK base in London, which the games supplier says has come to reality as a result of the COVID-19 pandemic and the new wave of hybrid working that has become a feature of the modern workplace for many.
Situated at 55 Bartholomew Close in Farringdon, the new space will house over 40 game developers, artists, animators, product owners, mathematicians, platform engineers, IT and HR.
Donna Kelly, director of HR at Push Gaming, said: "We've known for a while now that office life would never return to how it was pre-pandemic, at least not for Push, so we spent months searching for the right space for our team. 
"The wellbeing of the team has always been our top priority at Push, and it was clear from the regular feedback streams that we have implemented that the team value the flexibility and work-life balance, so we decided that we will continue with a flexible working environment at Push. It allows individuals to decide the frequency that they would like to work from home or the office."
The introduction, which comes ahead of the group's tenth anniversary next month, features a mixture of desks, breakout areas and hangout space. Push Gaming adds that the key focus was on creating a collaborative area where the team can meet face-to-face and share ideas.
"We are an innovative and creative company and collaboration is at the heart of everything that we do, so we will always continue to encourage team meet-ups," Kelly added
"Our aim was to find a space that provides the perfect blend of a permanent hub for those able to be office based and for those who prefer to come in periodically to meet up with the team.
"We knew that we needed to find a place that people would want to travel to and spend time in. The office has exposed brickwork and plenty of windows, so it's a bright airy space, plus we have a terrace which is a rare find in London.
"The team is keen to get their feet under their new desks and continue developing the next wave of engaging, player-focused games that we're proud to be associated with."