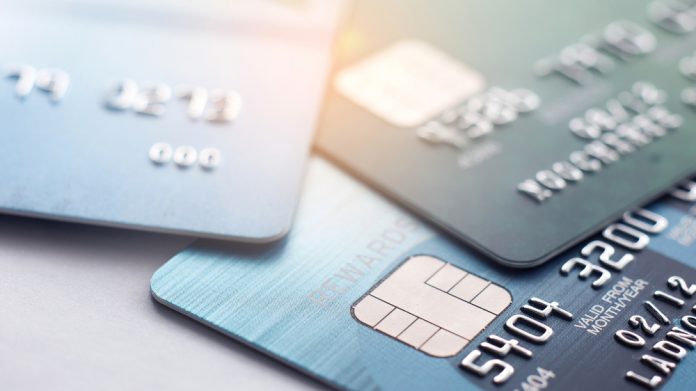 Sinn Féin has launched new legislation which would see a ban implemented on the use of credit cards for online and in-shop betting across Ireland.
Titled Betting (Prohibition on Use of Credit Cards) Bill 2021 and introduced by Thomas Gould, the Sinn Féin spokesperson on addiction, recovery and wellbeing, the bill aims to foster a greater degree of responsible gambling.
"I am really proud to launch this legislation that would see credit cards banned in online and in-shop betting," Gould said.
"Protecting vulnerable people has to be at the fore of gambling regulation. While the government still haven't published a Gambling Control Bill, Sinn Féin are committed to bringing forward credible protections that will help to protect vulnerable people."
The bill proposes that no licence shall be issued "unless the applicant for the licence has given them an undertaking not to accept bets or otherwise deal in bets that involve the use either directly or indirectly of a credit card".
The legislation, which proposes commencement within three months, would also ban ewallets, unless assurance is given that the provider's system prohibits, or there are other controls put in place to prevent, the use, either directly or indirectly, of a credit card.
"A ban on credit cards is a no-brainer. It has been recognised by the industry themselves that this needs to happen with the National Lottery taking steps to introduce a ban and bookmakers bringing forward a ban during live sports," Gould continues.
"We need to make sure that those in the throes of addiction aren't gambling with money they don't have and can't afford.
"For too long now, the attitude from various governments to gambling regulation has been a shrug of the shoulders.
"I am calling on all parties, and independents, to support this legislation and ensure that we see true protection for the most vulnerable in our society."
Last month, Ireland's betting sector agreed to introduce a "comprehensive set of industry commitments" after the Irish Bookmakers' Association published its code of practise for safer gambling.
The changes to be implemented include an industry-wide prohibition on the use of credit cards, both online and in shops, as well as a pre-watershed whistle-to-whistle advertising ban for live sport.
This was followed up by Flutter Entertainment disclosing a new policy which will see the introduction of a spending backstop of £500 per month for all customers under the age of 25.
This would be implemented for all customers across the Paddy Power, Betfair and Sky Betting & Gaming brands in the UK and in Ireland, as the operator looks to "further enhance protections for younger customers and encourage sensible spending across its platforms".