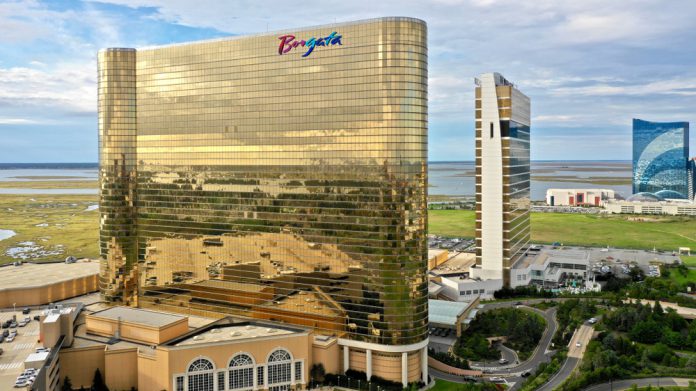 Five New York residents have been indicted by Andrew Bruck, New Jersey acting attorney general, having been accused of defrauding five Atlantic City casinos out of $1.12m.
The quintet, of Flushing, College Point, and Brooklyn, are accused of presenting fraudulent bank cheques in exchange for an equivalent amount of gaming chips between August 26-28.
This saw Caesars, Borgata, and Ocean Casino Resort lose 284,000 each, with Hard Rock and Golden Nugget honouring cheques to the value of £134,000 per property.
"The defendants were caught executing a sophisticated financial scheme spanning multiple casinos and over a million dollars in fraudulent checks," said Bruck.
"This case is just one example of the excellent work—in this instance across international borders—performed by the members of the New Jersey State Police and Division of Criminal Justice who are assigned to investigate and prosecute crimes in the casinos."
At each of the aforementioned Atlantic City casinos, the suspects allegedly presented a pair of fake cheques, one with a value of $150,000 from TD Bank and the other with from the Bank of America for $134,000.
However, on two instances chips were unable to be obtained after Hard Rock denied the $150,000 cheque, and Golden Nugget said amounts could only be honoured on an incremental basis.
On September 7, 2021, one of the suspects, Qingtao Zhang, 53, was detained in Amsterdam, Netherlands, on a warrant obtained in this investigation.
The other defendants, Xiuhuan Zhang, 65; Shuai Liu, 30, Peng Cai, 33, and Sen Ge, 29, are being sought on arrest warrants.
"This investigation highlights the determination and networking our New Jersey State Police detectives and law enforcement partners share when it comes to tracking down and arresting criminals, no matter how far they attempt to flee," noted Colonel Patrick  Callahan, superintendent of the New Jersey State Police. 
"The arrest of Qingtao Zhang in the Netherlands illustrates the premier working relationship the New Jersey State Police has around the world and our willingness to ensure distance will never become an obstacle when it comes to justice. This was great work by all involved."