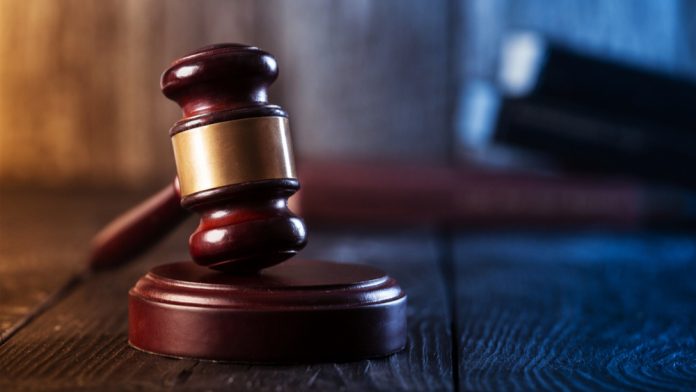 Canadian-based casino games developer Pong Games Studios has had a multimillion-dollar judgement ruled against it by the Superior State of California following a decade-long pursuit.
Confirmed by California attorney general, Rob Bonta, as part of the terms of the judgement, Pong has agreed to pay $3.5m in civil penalties, costs, and attorney fees, along with permanently halting its illegal gambling operations within the state.
Additionally, Pong may also be held liable for as much as $15m if it fails to comply with the terms set out in the final judgement, with the group required to relinquish all rights to seized assets described in the complaint, with the California Department of Justice authorised by law to destroy all such seized equipment.
Commenting on the ruling Bonta noted that "under the guise of lawful sweepstakes", Pong had "knowingly used casino-style games" as a way to "prey upon vulnerable" players within the state and the judge now "puts a halt" on its unlawful activities.
He noted: "It protects consumers and it protects the safety of our communities. I'm grateful to our task force partners across the state for their work in securing this important win.
"Together, we can continue to dismantle illegal gambling operations and make a difference for the people of our state."
The Ontario-based company is judged to have provided software to sweepstakes cafes throughout California, operating as "mini-casinos" and offering interactive gambling-themed games on computer gambling devices, which were predominantly marketed to vulnerable, low-income consumers.
The American Gaming Association estimated that the sweepstakes cafe "industry" earns more than $10bn per annum through unlawful gambling operations that are located in the storefronts, strip malls, and commercial districts of cities and towns across the United States.
Under California law, the gambling software offered on sweepstakes systems constitute unlawful slot machines or gambling devices. Despite a ruling by the California Supreme Court in 2015 expressly declaring that the use of sweepstakes gambling systems was unlawful, Pong, undeterred by previous law enforcement efforts, continued its unlawful gambling operations.
In response to the Grewal decision and the legislature's expansion of Business and Professions Code section 17539.1, Pong slightly modified its business model, replacing the sweepstakes gambling system with a new offering that was, once again, reported to have been designed to circumvent the law.
Pong's revamped gambling system (New Gambling System) eliminated any pretence that the gambling is a legal promotional sweepstakes and, instead, is said to have masqueraded as a "game of skill" rather than a "game of chance".
"For years, Pong has flouted California law and flooded our state with illegal gambling devices, profiting off of the harm done to some of our most vulnerable communities," explained Kern County district attorney, Cynthia J. Zimmer.
"Pong's illegal devices and software have bred unregulated pop-up casinos that have been magnets for criminal activity wherever they have arisen, and today's judgment will get Pong's illegal gambling software out of our state and send a clear message to other makers of illegal gambling software: take your business elsewhere."
In 2016, California, in tandem with law enforcement partners across the state, filed suit against Pong under the California Unfair Competition Law and False Advertising Law.
Under the terms of the lawsuit, the state seeked to permanently halt Pong's activities within California, along with civil penalties for the company's manufacture, distribution, and use of illegal gambling devices and deceptive acts or practices in connection with the marketing and licensing of said devices throughout the state.
Los Angeles City attorney, Mike Feuer, remarked: "I'm proud of my office's role in securing this important result. Illegal gambling has an especially corrosive impact on low-income communities and undermines public safety in many neighborhoods,"
"Our work to combat this broad problem continues. Just this month my Office filed criminal charges against the operators of an alleged illegal casino in Hollywood. I want to thank attorney general Bonta for his leadership and partnership on this and so many key issues."
If Pong fails to make any of the payments required pursuant to the entire $15m judgment, minus any previously made payments, the whole sum will need to be made immediately.
The company will be granted a single 30-day notice and cure period as to a missed payment. After that single 30-day notice and cure period, the state of California, in their sole discretion, may accelerate and seek collection of the entire final judgment plus interest at the post-judgment legal rate of interest calculated from the date of entry.