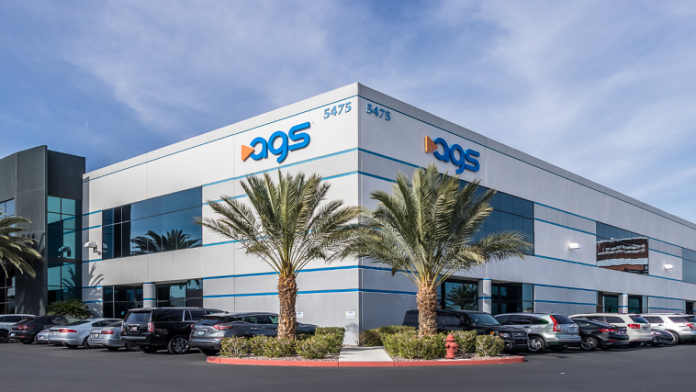 AGS has picked up in the third quarter where it left off earlier in the year, as the group once again heaps praise on growing product momentum and improved execution across all core business divisions.
Revenue for the period ending September 30, 2021, grew 36.5 per cent year-on-year to come in at $67.27m (2020: $49.28m), although there's still room for growth with the figure representing a 15.2 per cent drop from 2019's $79.37m.
An uptick in domestic EGM gaming operations and interactive revenue, combined with a record performance in its table products segment, was more than offset by declines in EGM equipment sales and international gaming operations versus Q3 2019 levels. 
However, the firm does note encouragement at "operators' growing propensity to commit capital for new equipment purchases," while also remaining optimistic about the gradual recovery of the Mexican gaming market.
Revenue across the company's EGM segment closed the quarter at $61.6m, up 36.6 per cent year-on-year from $45.08m but down 18.1 per cent from the $75.29m recorded two years earlier.
Domestic operations demonstrated growth to close at $44m (2020: $31.6m & 2019: $42.5m), with the group's $3.7m international segment up significantly from $600,000 YoY but dropping 70.2 per cent from 2019's $6.3m.
This decline, says AGS, reflects the degree to which its Mexico business has been impacted by measures implemented to slow the spread of COVID-19, including the imposition of casino capacity restrictions. Additionally, in contrast to the United States, the country has not provided any type of fiscal stimulus to support its economic recovery.
Table products revenue finished up at $3.1m (2020: $2.26m & 2019: $2.86m), driven by continued customer adoption, as well as increased uptake of its licensed offering.
Interactive also increased from the previous two years, after improving 32.5 per cent and 11.4 per cent from 2020's $1.94m and 2019's $1.21m, respectively, to close Q3 at $2.57m.
"Our third quarter financial performance once again reflects our growing product momentum and improved execution across all three of our operating segments," commented David Lopez, AGS president and CEO.
"The investments we have made into our business over the past eighteen months have strengthened our company's foundation, which should pave the way for meaningful shareholder value creation in the coming quarters."
Third quarter group-wide net loss closed at $1.8m from $11.1m and $5.5m during the prior two years, due to improved operating performance and lower depreciation and amortisation expense.
Adjusted EBITDA closed Q3 at $31.9m (2020: $27m & 2019: 36.8m), with AGS' interactive and table products segments said to have "increased sharply" thanks to the "successful execution of our strategic revenue growth initiatives". EGM Adjusted EBITDA decreased 17.7 per cent versus Q3 2019 levels.
Kimo Akiona, AGS' chief financial officer, added, "Supported by our solid third quarter financial results and the stability we are in seeing within our business fourth quarter to date, we now expect to be nicely free cash flow positive for the full year 2021 and to end the year with net leverage inside of 4.5x TTM Adjusted EBITDA. 
"Looking ahead, we continue to carefully manage our leverage and liquidity position to ensure we can execute on opportunities to lower our borrowing costs as they present themselves, with an intermediate-term focus on restoring the balance sheet flexibility we had prior to the onset of COVID-19, when our balance sheet was levered well inside of 4.0x."