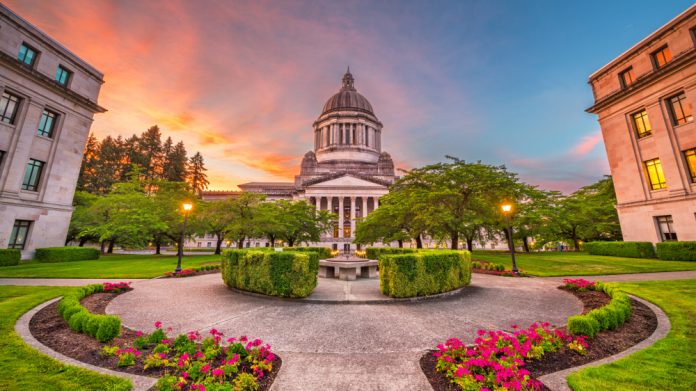 Research conducted by the Washington State University has found that sports betting at the region's tribal casinos is on track to become a $94m industry in the next five years.
In March 2020, the state legislature authorised on-premise sports wagering at tribal casinos, subject to the terms of tribal-state gaming compacts.
Wagers must be placed in-person through a betting window, kiosk or onsite mobile app at the casino, with online betting from remote locations not permitted.
A slew of agreements regarding amendments to sports wagering compacts have been detailed throughout the year, with the Snoqualmie Tribe, via its Snoqualmie Casino and powered by International Game Technology, beginning to offer sports betting in September, with others set to follow.
WSU, which this week presented its findings to the Washington State Gaming Commission, says that it's $94m projection is a reflection of residents' enthusiasm for professional and collegiate sports and their interest in wagering. It is also estimated that sports wagering at tribal casinos will lead to an estimated 273 direct jobs.
Should online sports betting from remote locations become legal in Washington in the future, the industry would more than triple in size, generating around $322m in annual revenue, the study said.
Approximately 59 per cent of those surveyed described themselves as sports fans, with five per cent saying that they placed wagers on games at least once per month. Almost 14 per cent said they were likely to participate in Washington's emerging sports betting industry.
"When you think about recreational activities, participation from 14 per cent of the population is significant," said Kahlil Philander, the study's principal investigator and assistant professor in the school of hospitality business management at WSU Everett.
Adding: "Sports organisations and media companies like ESPN and Fox have developed their own national betting brands.
"Meanwhile, typical gambling brands like DraftKings and BetMGM are all over social media and national television advertising. Washington is just starting to learn what the industry will look like in this state."